Deep Talk mit Petra Lassahn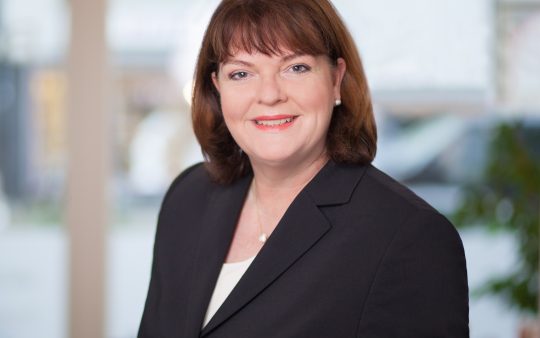 Actually, it would have just been PSI. Instead, exhibitor registration for PSI 2022, which will take place from April 26 to 28, started for the second time in mid-January. This is an opportunity to put three fresh questions to Petra Lassahn, Exhibition Director of the leading European trade show for the promotional products industry.
The Unwords of the Year 2021 have just been chosen. What then is the nonword of PSI 2022?
Petra Lassahn: Quite clearly "actually"! Especially as trade show organizers, we have been planning our way through the subjunctive since the beginning of the pandemic. Just thinking about the second week of January: Actually, I would have gone from booth to booth at PSI and thanked long-time PSI members for their loyalty. Actually, I would have shown political representatives the efficiency of our industry live and up close and would have been fascinated by the many new products and services. And I could have presented a PSI Sustainability Award to the manufacturers of the most sustainable innovations – as I said, "actually". Instead, I accompanied the registration launch for PSI 2022 for the second time. And I am convinced that planning, living and talking in the subjunctive will be rewarded.
Well, "actually" the very early date in the year was always considered a criterion for the success of PSI…
Petra Lassahn: That's right! However, the acceptance of plan changes is different today, in 2022 after two years of pandemic. Like so many things in our private and professional lives, PSI is taking place a little later this year. On the other hand, from April 26 to 28, we will for the first time have the pleasure of occupying Halls 1 and 4, the most modern halls at the Düsseldorf exhibition center. And there PSI will become what it has always been: the most important trade show for high-quality and unusual promotional products in Europe, the largest live event for producers, importers, retailers, buyers – and above all the meeting place of the PSI network.
Let's forget the subjunctive: What exactly can we look forward to?
Petra Lassahn: I am sure that the wait for the spring PSI will be worth it! After all, innovations and trends will continue to shape the market in April, convince decision-makers and drive the entire promotional products industry forward. We will rediscover the diversity and innovative spirit of our industry and be impressed by its performance and resilience. And after the demanding daily routine in the conjunctive, we will discover that there has rarely been a better time to inform, motivate and inspire each other. That's what we're committed to, that's what we're working towards with a clear strategic direction – and that's what I'm personally really looking forward to.
The interview was conducted by Julia Bernert, Content & PR Manager at PSI.