Exklusiv nur für Mitglieder: PSI Tools & Dienstleistungen
Maßgeschneiderte Lösungen für Ihren Erfolg
Seinen Mitgliedern verpflichtet und dem Markt voraus: So agiert Europas größtes Netzwerk für die Werbeartikelwirtschaft seit über 50 Jahren. Treten Sie dem PSI bei und partizipieren Sie von einer Welt voller Vorteile. Ob als Lieferant, Werbeartikelhändler, Veredler oder Werbemittel-Agentur: im Rahmen Ihrer PSI-Mitgliedschaft profitieren Sie vom Who & How der Branche. Und von maßgeschneiderten Dienstleistungen, die Ihren Bedürfnissen entsprechen.
Diese PSI-Services unterstützen Sie dabei, Ihre Geschäfte erfolgreich zu skalieren:
Persönliche Beratung durch das PSI-Team,
effektives Marketing,
fundierte Weiterbildung,
effiziente Lösungen für die Online-Produktsuche im Bereich Werbeartikel.
Hinzu kommt eine Vielzahl an Branchenkontakten. Gewinnen Sie im Rahmen Ihrer Mitgliedschaft neue Leads, bahnen Sie Kooperationen an und treffen Sie auf potenzielle Geschäftspartner. Zum Beispiel auf Europas bedeutendster Fachmesse für die Werbeartikelwirtschaft vom 10. bis 12. Januar 2023 in Düsseldorf. Als Mitglied haben Sie exklusiv die Möglichkeit, auf der PSI auszustellen und Ihre Innovationen Händlern, (Textil-) Dekorateuren, Marketingagenturen und Industriekunden vorzustellen.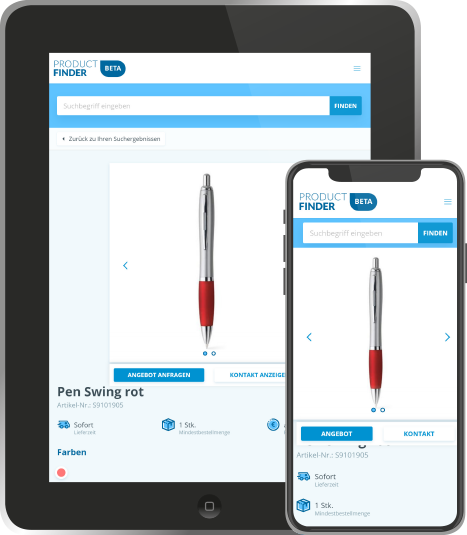 Join Now
Benefit from the largest network of its kind
For consultants, dealers and agencies
Use of the PSI Product Finder

Entry in the PSI Distributor Finder

Receipt of the PSI Journal

Admission to visit the PSI trade show in Düsseldorf as a trade visitor

Use of the available internet platforms

Price advantages with selected PSI service partners

Entry in the PSI Directory
For suppliers
Receipt of the PSI Journal

Obtaining the PSI Distributor Finder

Listing of own products for use in the PSI Product Finder and PSI Product Verification

Use of available Internet platforms

Price advantages with selected PSI service partners

Admission as exhibitor and trade visitor of the PSI trade fair**.
**based on separate contracts to be concluded for a fee, in accordance with the conditions applicable to the respective event, whereby two non-transferable admission tickets to the PSI Trade Show are already included in the membership.
* The membership fee is subject to the applicable statutory VAT and may be adjusted by PSI in accordance with the General Terms and Conditions for the Membership and Service Contract.