Social Media Campaign Celebrates Creativity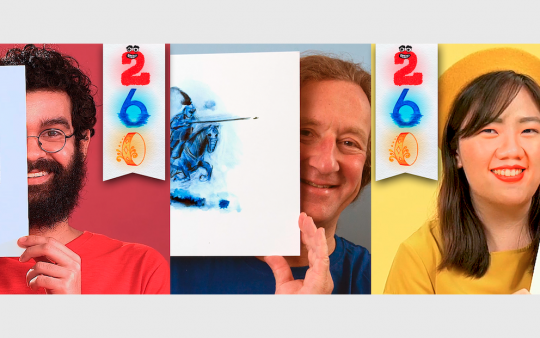 1761: Faber-Castell was established before the founding of the United States of America, before the enthronement of Catherine the Great and before the invention of the steam engine. The writing instrument manufacturer from Stein near Nuremburg has truly lived history – and even written history itself. The notion of creativity is deeply rooted in the company's guiding principles and remains important to this day: Faber-Castell strives to be a lifelong companion, promoting creativity for young and old alike, and inspiring its customers with innovative products.
As an ode to creativity, Faber-Castell is now launching a global social media campaign for its 260th anniversary. The campaign will last three months and can be found on Facebook and Instagram with the hashtag #FaberCastell260. Faber-Castell currently has over seven million followers on these sites – a great community of professionals as well as amateurs, children, adolescents and adults from around the world. The stated goal of this interactive campaign is to celebrate and promote the creativity of this ever-growing fan community during this anniversary.
Three creative trends – lettering and bullet journaling, painting and water colours as well as kids' creativity – will each guide the content of the pages for a month. There will be three professionals representing each of the three regions in which Faber-Castell is represented worldwide who will serve as international ambassadors of art. They will introduce their work in short videos, present their personal favourite materials and pencils and post tutorials. Abbey Sy, a hand lettering expert and YouTuber from the Philippines, will show viewers how to make DIY party decorations. The German urban sketcher Jens Hübner will share tips on how to best utilize the Faber-Castell artists' assortment and the Brazilian illustrator Itamar Dutra will make colourful colouring guides for children to follow.
Other interactive campaigns such as trivia and drawing challenges are designed to inspire members of the online community to make their own artworks, which will be shared on Faber-Castell channels as user-generated content. The campaign hopes to reach 45 million people worldwide. The kick-off for the social media campaign in the DACH region will be on 4th May, 2021. It began on their global channels in March 2021. www.faber-castell.de