New showdates in 2021: PSI, PromoTex Expo and viscom will take place from 18 to 20 May 2021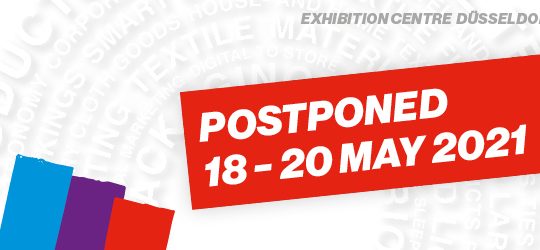 The trade show combination of PSI, PromoTex Expo and viscom, which was planned to take place from 12 to 14 January 2021 in Düsseldorf, has been postponed to 18 to 20 May 2021.
This early announcement will hopefully allow time for the impact of COVID-19 across the world to stabilise and when safe to do so, ensure that the event can continue its critical role in bringing the industry together again.
"The measures taken by the Federal Government and the Federal States since the beginning of November show how dynamic the developments around COVID-19 are. With the pandemic once again spreading throughout Europe, medium-term economic planning is challenging, including the organisation of PSI, PromoTex Expo and viscom. After consultation with our exhibitors and partners, and with their support, we have made this difficult decision to postpone," commented Michael Freter, Managing Director of organizer, Reed Exhibitions Deutschland GmbH.
"Like the promotion production, textile and finishing industry, we had hoped for the reopening of our long-awaited business in January. It was to be a great reunion after a challenging time. Unfortunately, this is no longer the case", continued Michael Freter. "Our top priority as organizers remains the safety and health of exhibitors and visitors, as well as providing them with the business success they expect from their participation in the trade fair. We are confident that the postponement of PSI, PromoTex Expo and viscom to next May will provide the industries with the best possible conditions for a successful event, in order to provide the urgently needed impetus for a new start as soon as the crisis subsides", Freter stated.
In addition to the face-to-face events, the planned online formats will be postponed to the new date in May 2021. Until then, exhibitors and visitors can continue to find out about trends and news from the industry online, the PSI Product Finder and at www.planet-advertising.com.
Current information and FAQs for exhibitors and visitors of PSI, PromoTex Expo and viscom can be found at