Goldstar Europe: Support in pandemic times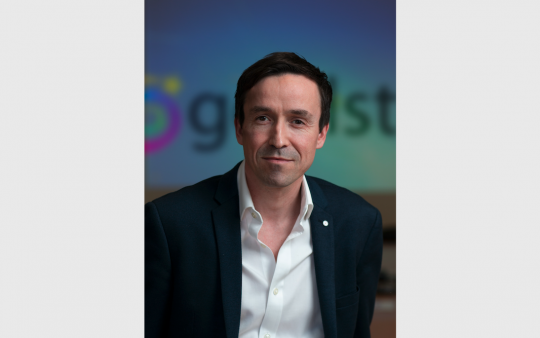 As the pandemic surges and further restrictions are introduced, Goldstar has sent a message of support to all distribution businesses and employees. Goldstar's EU General Manager, Colin Loughran, states: 'These are unprecedented times for our industry, and we want everyone to know that Goldstar will be here to serve and support them every step of the way, for the duration of this pandemic.' Among the many initiatives and services Goldstar is providing are:
• Full Production Service – Goldstar has made a major shift to the manufacture and supply of Protection & Wellness products (PPE), and is deemed an 'essential business' in Ireland. "As such, we remain open and operational with extensive safety measures in place, and we will continue to provide a full production service to you throughout the pandemic."
• New product launches – "We're launching NEW, exciting and relevant products almost weekly throughout November and December – one example is our new Sanitiser range, as well as our Industry first Antimicrobial Metal Collection (launching throughout November)."
• Full Sales/Customer service team – our sales and service teams have been working remotely since March, and they are ready and eager for your call. "We are proud to learn from you that our speed of response by phone and mail remains exceptional – we promise this will continue."
• 24/7 Unlimited Creative Service – "Our art team is literally working around the clock creating custom marketing collaterals & virtual boards to help you generate demand among your clients and prospects.  If you have not done so already, please send us some customer or prospect logos, and experience how we get to work for you immediately, with same day or 24-hour victuals."
• Online presentations, field visits and shows – "Our field team is available for Zoom/digital meetings to catch up with you and help keep you up to date with our rapidly evolving product collections. Goldstar's field sales teams will continue to travel to your offices and shows when deemed safe to do so."
Colin Loughran concludes by saying "we'd love to hear from anybody who has ideas and suggestions as to how we can to provide a better service and we look forward to times when can work together as before." www.goldstar-europe.com
Photo: Colin Loughran, Goldstar's EU General Manager.