Global Innovations Germany on an expansion course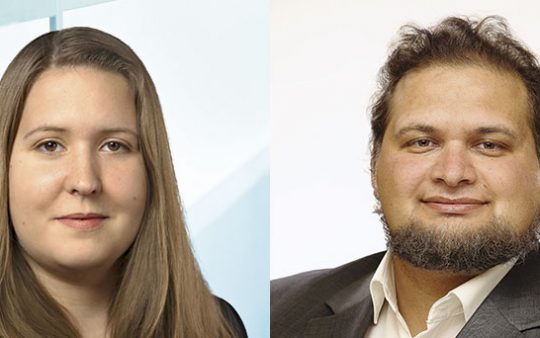 The company Global Innovations Germany GmbH & Co. KG, a specialist for innovative custom-made promotional products, is continuing to expand: at the beginning of this year, Benjamin Kaiser took over the newly created position as Key Account Manager International. The 40- year-old has already gathered many years of experience as a key account manager for large national and international clients. With this new staff-related measure, managing director Torsten Münich wishes to transfer the company's great national success to the international level. The main areas of focus will be the numerous patented products as well as sustainable promotional products.  
Furthermore, Global Innovations Germany congratulates Sabine Richter on her ten-year anniversary with the company. She began working for the company on 1 February 2011 as a trainee in wholesale and foreign trade and remained after successfully completing her traineeship in the company. She is now Director of Sales and responsible for processing individual custom-made products in Asia for large client projects. "Her strength is to perfectly implement very complex projects with challenging milestones and to directly support customers", says Torsten Münich while thanking Sabine Richter "for many years of loyalty and professional cooperation". He is "looking forward to successful cooperation in the future". www.globalinnovations.de
Photo: Time-tested and new staff: Sabine Richter and Bejamin Kaiser.