Bike Pannier Bags for the Promotional Products Industry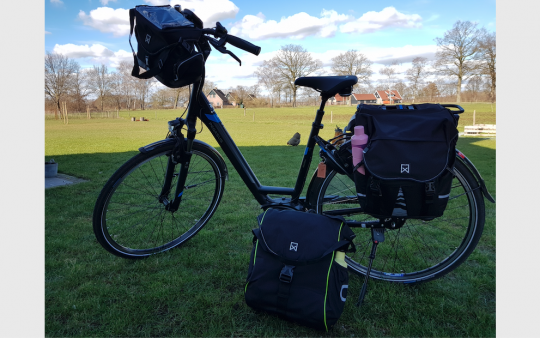 The Dutch brand supplier Easy Orange is now presenting the pannier bags from Willex with an "attractive profit margin" for the promotional products industry in its portfolio. As stated by Easy Orange, the pannier bags can be upgraded as desired using transfer print, even for small print-runs.
Willex pannier bags have been conceptualised and designed for an urban lifestyle. The name Willex – Willem Alexander – stands for products with character. The product development has focused on the most important properties for users: strong, robust and hard-wearing.
The exceptional character of Willex's products is shaped by the way in which they can be used in the city and by the special wishes of the people who ride bikes in city traffic and live out their lives on two wheels. All pannier bags come equipped with reflecting elements for additional visibility.
The company explains the spirit of its products: "The inspiration for our products comes from countries with a real bicycle culture. As Dutchmen, we grew up with bikes. Riding bikes is part of our daily lives and the perfect source for information and inspiration". Willex products are also developed along the lines of the motto "only real quality can survive in heavy city traffic". For this reason, only high-quality materials with a long use-life are used for production. Willex states, "We are continuing to look for ways and new techniques to help us improve our products." These pannier bags and all of the other brand-name products sold by Easy Orange are designed in The Netherlands. For more information on the pannier bags or to request samples, please contact Miranda te Brake: Tel.  +31 611218187 • miranda@easyorange.nl • www.easyorange.nl