Good prospects: Neighbours relax Covid measures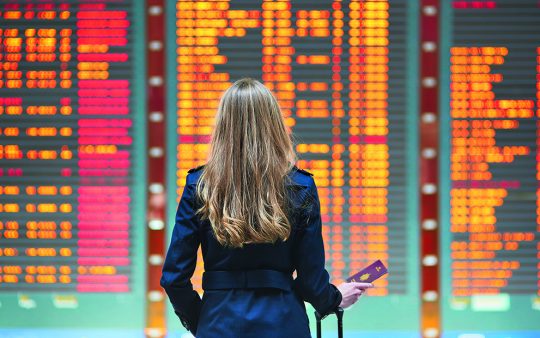 The closer the PSI date at the end of April gets (26 to 28 April), the more European countries are relaxing their corona restrictions. Many neighbouring countries of the trade show venue in Germany even want to abolish the restrictions altogether. They justify it with the fact that with a good vaccination coverage of the population and the significantly less dangerous variant Omikron Corona has largely lost its terror.
Denmark wants to abolish national restrictions such as compulsory health passports, compulsory masks and shortened opening hours for the catering trade, following parliamentary approval. This makes Denmark the first country in Europe to lift such far- reaching restrictions. Sweden first wants to extend its measures until mid/end February and then move swiftly to relax them.
In the Netherlands, restaurants and cafés are allowed to reopen, and cinemas and theatres are also open again for culture lovers. In Austria, the lockdown for the unvaccinated ends, and at the same time the general vaccination obligation for over 18-year-olds comes into force on 4 February. Experts assume that almost all citizens will have been vaccinated by mid-March, because from then on fines of up to 3,600 euros may be imposed. All those who have been vaccinated can then look forward to an almost completely normal life, which is the assumption of our neighbours' politicians.
Italy is introducing compulsory vaccination for people over 50 and is counting on rapid vaccination coverage, because from mid-February members of this age group will only be allowed to go to work under 2G rules. Also because of this comparatively strict rule, it is expected that by the end of March at the latest, far-reaching relaxations up to normality will be possible. France also holds out the prospect of further relaxation if the rules are not so strict. President Macron deliberately wants to open a perspective towards more normality, but mainly for those who have been vaccinated. As early as 2 February, the limit on the number of participants in public events will be lifted. Macron's spokesman Gabriel Attal said: The French can lead an "almost normal life". Further relaxations are announced for the end of March. In England, almost all Corona measures will be dropped. No more mandatory masks indoors, the home office recommendation is off the table and the health passport only has to be shown very rarely. For those entering the country from abroad, the previously necessary test obligation will also be dropped from 11 February. According to the government, this is possible because the booster measures have been very successful.
The Spanish government is also striving for a fluisation of the Corona pandemic. The idea is to treat Corona as a recurrent disease, like influenza. According to the government, the aim in Spain is to reconcile health protection and the economy. A change of strategy towards recommending further openings is being prepared by the central government.
All good reasons and confirmations for PSI's decision to move the fair to late April. If the situation around Corona develops in a semi-linear fashion, as experts from the most diverse sciences assume, then we can look forward to a good trade fair with international participation, because Germany, too, will not be able and willing to ignore the trend towards more normality.
That PSI will be successful is supported by a recent report from the American PSI partner ASI (Advertising Speciality Institute) on the latest ASI show in Orlando. Michele Bell, Vice President of Editorial, writes to PSI about it: "Yes, it was very successful. Our visitors and exhibitors were thrilled to be there. Sure, the show was smaller than usual, but enthusiasm and business were fantastic. " This may also be predicted for PSI, as many dealers and suppliers report that business is picking up very well in 2022. PSI will be the first major and European show to see the market's new products for the year.
Photo: © Ekaterina Pokrovsky – stock.adobe.com