Fresh look - chic design: the new elasto website is online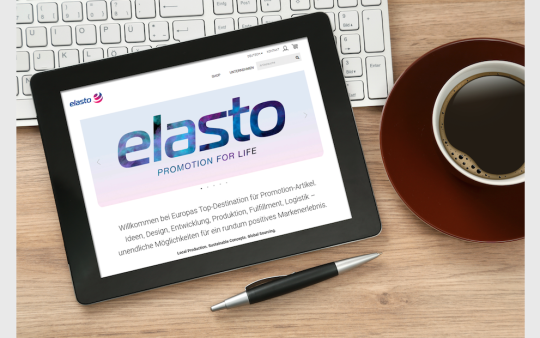 elasto, a specialist for promotional items made of plastic, has relaunched its completely modernised website, with streamlined content and a fresh look. There is now plenty of brand-new content to discover.
A special highlight is the company's first sustainability report, which has also appeared online in the course of the internet relaunch. Here, this specialist for promotional products presents important facts about its environmental concept and details of its sustainability management.
Anyone interested in the company's history will also find what they are looking for. On their website, elasto shows all the important milestones in the now 40-year existence of this global player.
In the newly created elasto blog, articles about key current topics, as well as elements of the corporate philosophy will appear regularly in the future. And the chic design of the new content pages invites visitors to linger.
Click here for the new online presence: www.elasto.de