GWW: Growing Further Together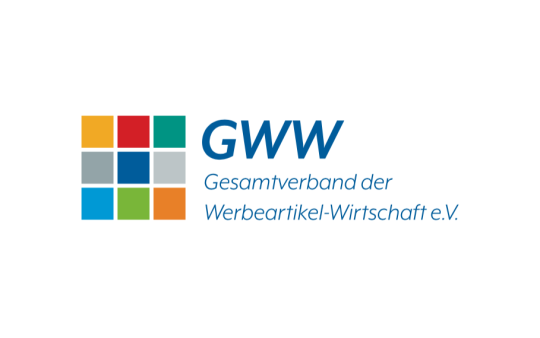 On 20 June, an extraordinary general meeting of the German Association of the Promotional Products Industry (GWW) will take place in Wiesbaden. The focus will be on new elections to the board after four of five board members resigned in the spring. Around Steven Baumgärtner (cyber-Wear), who also resigned, a team of five industry representatives has now been formed, which will run for the board with a joint election programme. The team also includes Judith Fröhlich (Senator/Kahla), Petra Lassahn (PSI), Ronald Eckert (Döbler) and Tobias Köckert (Mahlwerck). In an agenda entitled "GWW: Growing Further Together" they present their programme for the future work of the association.
+++
GWW: Growing Further Together (instead of "muddling along together")
We are not campaigning against something, but for something. Instead of "muddling along together (GWW), we stand for a GWW whose abbreviation means "Growing together!
• Grow in political communication and lobbying
• Growing in the external representation of the promotional products industry
• Growing in research on the performance of promotional products
• Growing in further education and legal advice
In this way, we concentrate on the original goals of the association's work. We define growth quantitatively as well as qualitatively. In this way, we want to ensure that the GWW gains profile, perception and effectiveness in its very own areas.
We are of the opinion that the GWW has achieved a lot since its foundation eight years ago, but has gained too little. We have made little progress on some key issues.
Why is that? Because we see that the GWW has in the meantime taken on a range of tasks that seem like the assortment of a general shop. Because we see that it is entangled in a plethora of particular interests and activities that no longer reveal a clear weaving pattern. Because this must lead to a chronic overload and overstraining of the office. We see that the GWW does all sorts of things, but does that make anything possible?
An example of this are our event activities, which tie up capacities for months, which we then lack for the original work of the association. For whom these activities are profitable must be examined promptly and neutrally. However, they often lead to one thing – disputes that hold us up in the important work of the association and divide us where unity would be necessary.
Concentration on the original tasks of an association
That is why we think: Multitasking is good. However, if it leads to everything being done a little, but nothing being done completely – then we get in our own way. Precisely because the chronic overload does not allow us to pursue all goals, derived from an overall concept, equally. It is simply not enough to work selectively from time to time. Instead, we have to draw a continuous line that we pursue together.
We are therefore convinced that concentration on clearly defined areas of competence is imperative. This is the only way to ensure that we can step by step improve the framework conditions within which we operate as an industry – politically, economically and in terms of communication.
The concentration of forces refers to the four thrusts already mentioned above.
Political communication and lobbying
Political framework conditions, especially in financial policy, are of crucial importance for the development of the sector. Deregulation of existing parameters is overdue. In this context, discussions show time and again that our biggest enemy is ignorance. Regular dialogue with politicians is an important success factor for representing the interests of our members and our sector.
That is why the expansion of political communication is a priority for us. We want to work on this at the Presidium level, also involving existing gatekeepers. The regular dialogue with politically leading associations (BGA*1 and ZAW*2) must also be intensified and expanded to include further cooperation.
Political work also includes keeping a closer eye on Brussels and thus on the European level. We all know (well) how far-reaching EU regulations are.
We are counting on intensifying the cooperation with our European association partners. And we are counting on a fruitful and beneficial cooperation with the PSI, the advantages of which we see for the entire industry first and foremost in the following points:
• Enlargement of our network by up to 5,000 members worldwide and thus more weight vis-à-vis political decision-makers.
• In the form of lobby representation with government affairs representative offices in Berlin and Brussels and thus diverse, further channels to politics
• Significantly increased media reach, through established contacts to cross-sector media such as TV and daily press (see also PSI 2023)
For this reason, we consider this cooperation opportunity to be absolutely beneficial and worthwhile.
Communication of the industry
In communication, too, we have to get away from selective measures and get to a line that is extended in a targeted way. This is the only way to reach the media we need for our success – the industry media, of course, and above all the marketing media, the daily press and the business titles that are also of (economic) political relevance. In the course of our business press conference, which took place for the first time on 8 February, we were able to send a visible signal.
Here, the cooperation with Seidensticker Kommunikation proved its worth. We worked very successfully with the agency in the first quarter. We want to continue this cooperation in the future and intensify it in internal and external communication. The basis for this is a communication plan in which all relevant media target groups are involved with target group-specific content planning.
In internal communication, we are focusing on the expansion of the Intrakommuna platform as the central medium for member communication: we want to turn push communication into pull communication. Regular input via news feeds serves this purpose. Regular small water level reports also help to build up continuity in communication and participation.
Research strengthens marketing positioning
Research and further education are cornerstones of our programme, which is geared towards the future viability of the industry. Studies – such as the most recent emotion research – serve to prove the performance of promotional products as an advertising medium for marketing decision-makers.
With this strategy, which the GWW has launched in cooperation with PSI, we are leaving the small square in which we move. Study results open up new horizons and give us a better perception in the minds of the advertising industry.
The studies that have emerged from this cooperation, among others on use, acceptance and effectiveness, are therefore of outstanding importance. Here we will significantly improve communication in the future.
Our goal is to launch further studies with proven institutes, but also with new research institutions.
Further training for the future viability of the industry
An industry that does not invest in education and training will lose its future viability in the long run. We are firmly convinced of this. Only if we succeed in attracting young creative minds to the promotional products industry and also support them with inter-company training measures will we ensure that we remain fit for the future.
We are therefore very pleased to see that an extremely agile group of "young professionals" has formed within the GWW, who are bursting with fresh ideas and also show this in their external image: This sector is and remains an attractive field of action.
We are therefore planning numerous steps and initiatives for training and further education.
These include:
• internal training offers for the sector, talk rounds, training courses at manufacturers or on special topics of the WA economy
• a Summer Summit as a central event for the topic of further education
• promoting the activities of young professionals
• the use of the Intrakommuna platform as a central training medium
• the presence at universities, especially in the field of marketing.
We are sure that the industry is better served by focusing on the four central points of our growth programme. Because concentrating on maximum impact will bring us more than a motley bouquet of scattered individual measures and activities.
Fair inflation does no one any good
This concentration also includes agreeing on what we want to omit, reduce or restructure. It is important to us that we always put the vote of the members in the foreground for all decisions. There will be no fundamental change or decision without a prior vote!
We will soon develop a concept in which we will evaluate the various trade fair formats in terms of costs and benefits in order to extract recommendations for action as a basis for decisions by the membership.
Irrespective of this, we are firmly convinced that the GWW should act less as a trade fair organiser and instead concentrate on the four central thrusts.
Future structure of the operative units
Closely interwoven with the topic of fairs & events and the concentration of the association's work is also the structure of the GWW office and the GfW, which is responsible and active as a GmbH (limited liability company) for the operative business.
Here we advocate a clear separation of the two units with the defined focus of the association work at the GWW and the operative event business, which lies with the GfW and should be managed and accounted for as an independent profit centre – either under its own management with appropriate staffing or as a licensor or client for an implementation company. This is a business model that is common in the trade fair and event industry.
This separation would also be accompanied by a possible restructuring of the GWW office (proposal: see attached organisational chart) in terms of tasks, staffing and profiling of employees.
We need all market participants on board
This is what we stand for with all our energy:
– clear objectives – clear strategies
– clear structures
– more visibility
And we get all industry participants on board – more companies, the PSI, the industry media, the political contacts of each individual – and thus form a goal-oriented GWW.
Judith Fröhlich, Petra Lassahn, Ronald Eckert, Tobias Köckert, Steven Baumgaertner
+++
Who we are?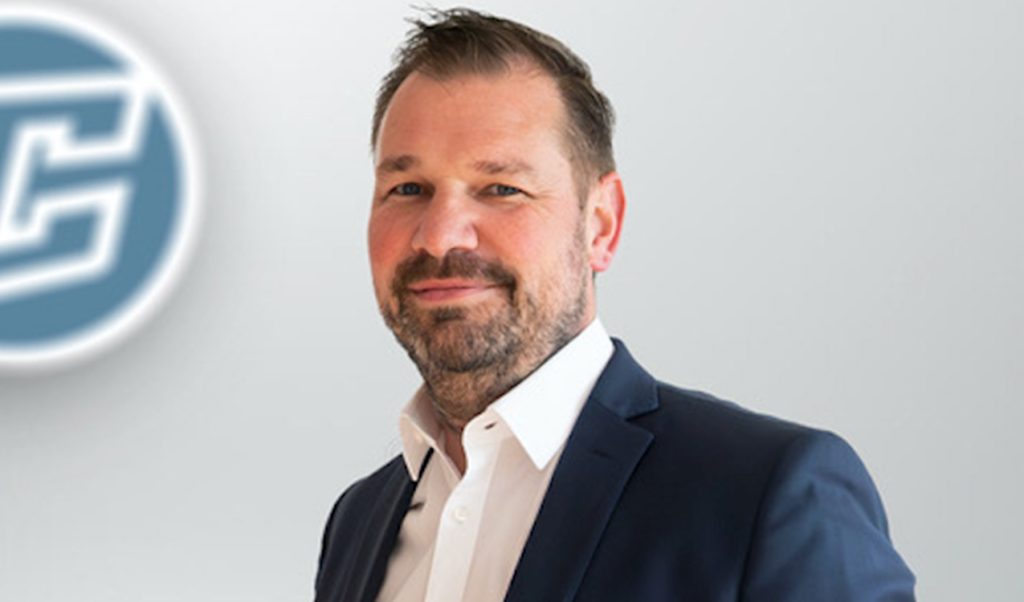 Steven Baumgaertner
Now he wants to know it again and has come together with colleagues to form a team for the board. He himself is aiming for the chairmanship of the board. "A key concern of all candidates: Efficiency only comes about when one concentrates on the essentials – and the essentials are the legal and fiscal framework conditions of our industry. They determine the weal and woe, the success and failure of our members. If inflation and restrictions take our breath away, then everything else is worthless. Because only if the industry is doing well will we and our companies do well. Therefore, we will reorganise the GWW office for more efficiency."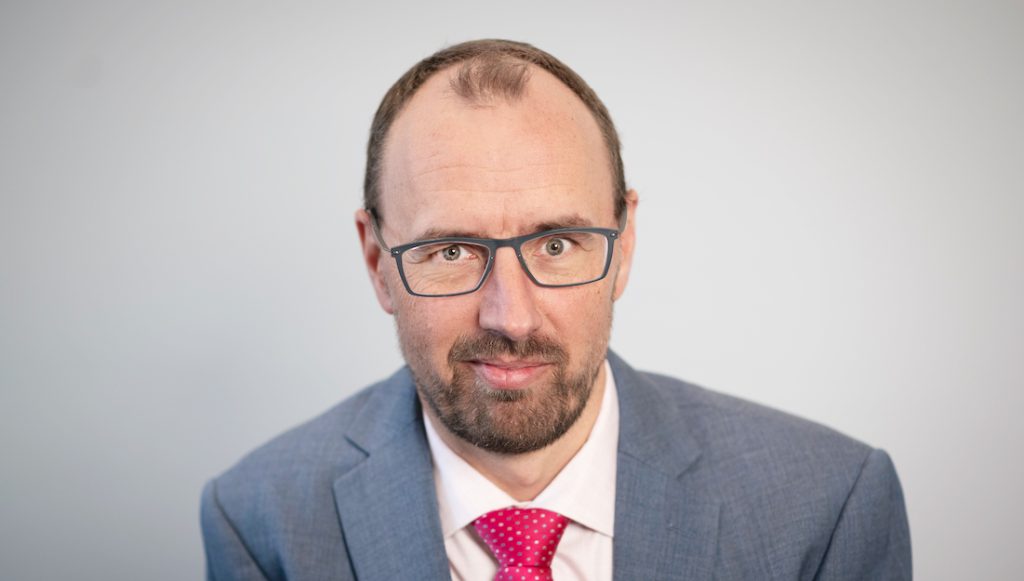 Ronald Eckert
Ronald Eckert has been representing the interests of the promotional products industry in associations for a 15 years. Now he is running for the GWW board again. He has dedicated himself to the goal of "growing together". When asked why he dedicates himself to association work, he says: "I still have quite a while to go before I retire. So I want to do my bit to ensure that this industry prospers and feeds its entrepreneurs, employees and staff." That is why political work is so important to him, so that the industry's restrictions are finally thrown overboard by politicians. If this were to become reality, he is convinced, it could become a real turnover booster for the industry. He also wants to make the organisational structures of the association so modern and effective that they become highly functional for the industry and its members.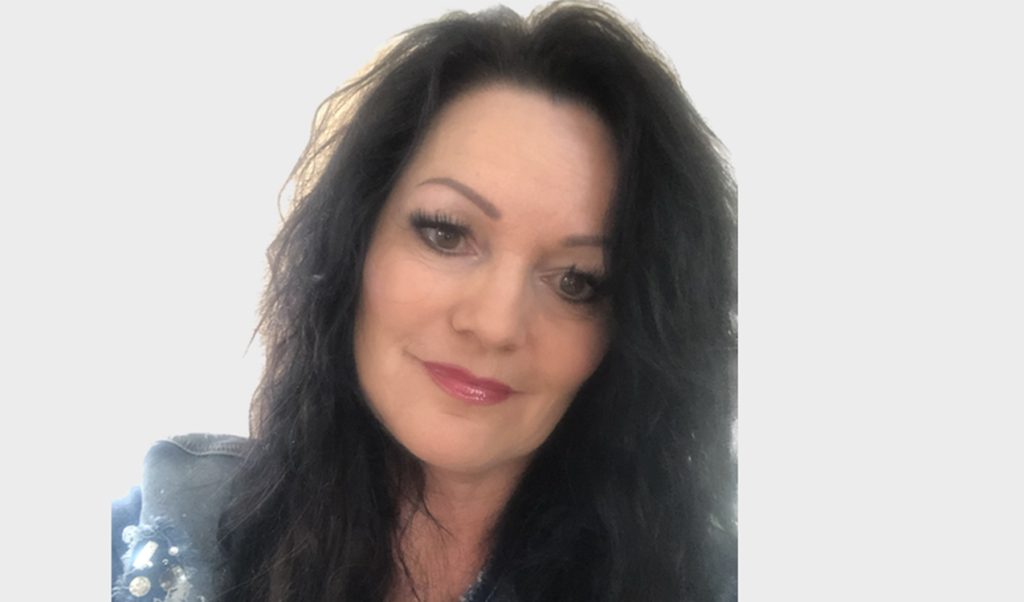 Judith Fröhlich
Judith Fröhlich describes her goals for the association's work as follows: Grow, Together, Further. It is also important to her that the lived reality of the sector is also reflected in management bodies. In short: more women on the board. Judith Fröhlich is firmly of the opinion that men and women complement each other brilliantly with their characters and qualities. She wants more reach for the association, to acquire more members and to offer them more attractive added value. In the area of education and training, she wants to further develop the "Young Professionals", create internal training opportunities, initiate a Summer Summit as a central event and increasingly seek proximity to universities, especially in marketing. Judith Fröhlich is running for the GWW Board on 20 June. She also wants to give something back to the industry that gives her so much joy, opens up creativity and has sharpened her feeling for trends even more. This in the company of people she holds in high esteem and many of whom have become friends in the meantime.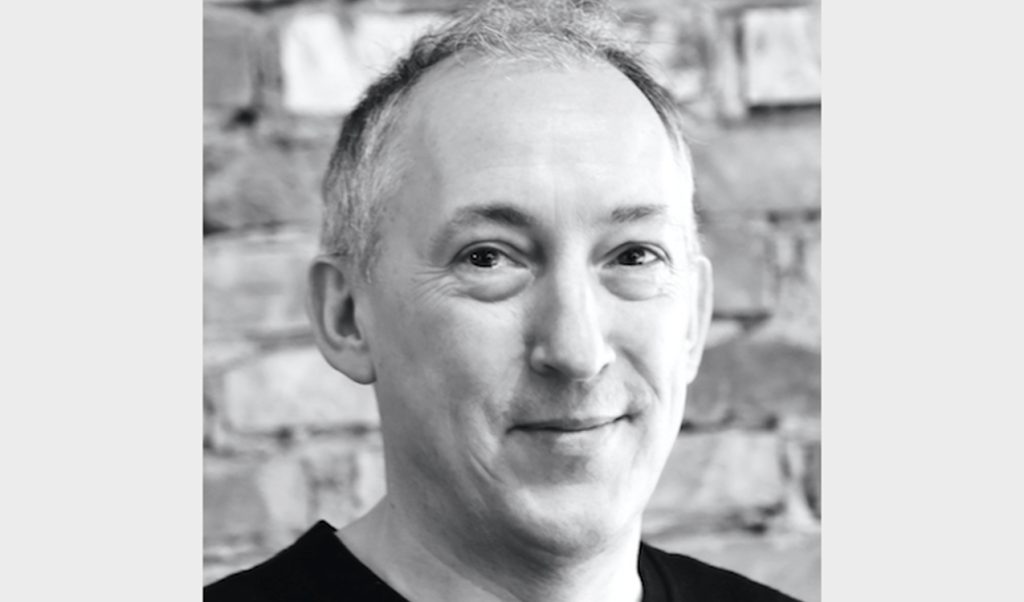 Tobias Köckert
Tobias Köckert sees the future path of the GWW clearly in front of him: "It is extremely important in the current situation that calm returns and the GWW finds its way back to stability as quickly as possible, which is urgently needed for efficient association work. "We have developed good approaches, but the cooperation did not run smoothly. We have already defined clear structures and responsibilities in the organisational chart, which now need to be implemented. I will give priority to communication, because transparency and information are the order of the day. And I want to focus on good news, positive developments and successes – there is enough bad news and problems." Looking forward as positively as possible is not only his personal attitude, it is also what the "Team Future", to which Steven Baumgärtner, Tobias Köckert, Ronald Eckert, Judith Fröhlich and Petra Lassahn belong, stands for. "This group stands for a common basic mood in which stability, reliability and the team idea are at the top of the list. That is why we only run as a team and can only be elected as a team. That means each of us has to be elected by a simple majority." Köckert's motivation: "I want to take on responsibility, give something back in respect and gratitude, but also gain new experience. To continue to grow together with the federation, that is the goal."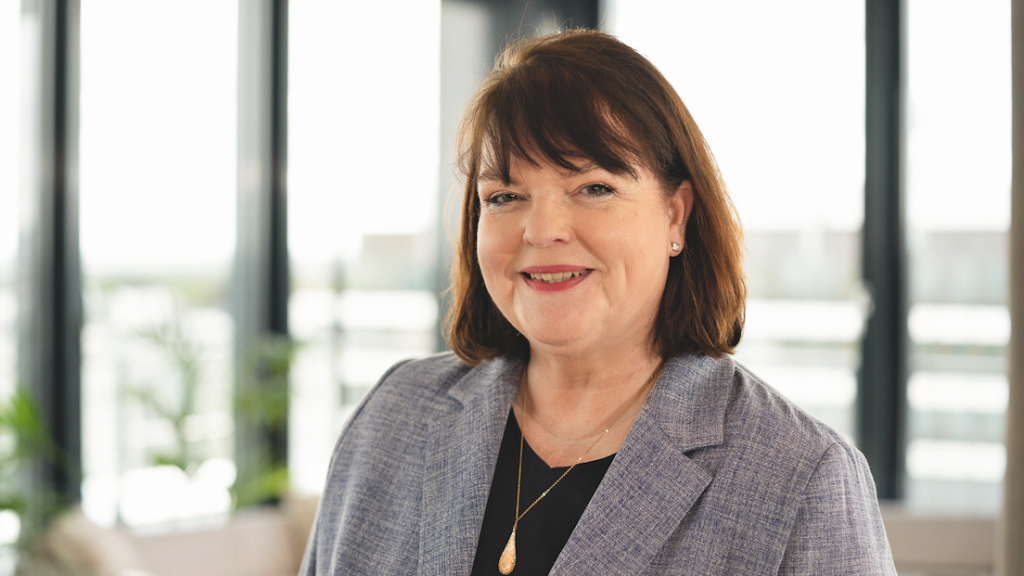 Petra Lassahn
During her journey through different trade show worlds, Petra Lassahn has experienced how important image and social acceptance are for the success or failure of an industry. Contacts with city, state and federal politicians were and are part of her daily business. She would like to bring this experience to the GWW board and, with the company's Berlin office, help improve the framework conditions for the promotional products industry.