Multipurpose accessories with a planet-friendly impact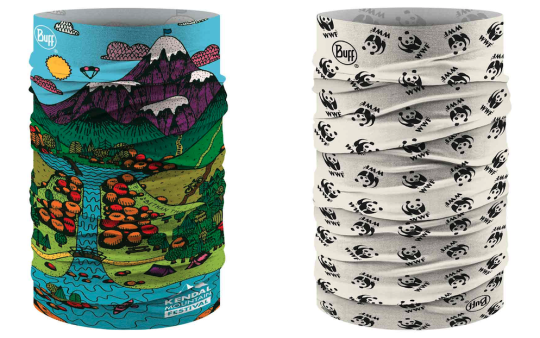 The Outdoors Company, a British supplier of corporate wear from premium outdoor brands, has expanded its range with a further brand thanks to an exclusive partnership with Buff. This brand offers attractive articles for the B2B market in Great Britain and Europe. Buff, a brand for neck and head accessories, has made a name for itself with products that are currently sold in over 70 countries.
The Buff range is available in a wide variety of colours and offers options for customising both products and packaging. You can choose from three main models: Original Eco Stretch, Coolnet UV Protect and Polar Reversible. Buff neck covering made from recycled materials provides "top quality and wearability and ensures excellent brand presentation", according to The Outdoors Company.
Buff was "invented" in a family-run factory in Barcelona when they were looking for superior protection whatever the weather was. A highlight of the collection is the cult, multipurpose tubular and the precursor for a range of fashionable accessories. And as a certified B Corp, Buff is well aware of how important it is to protect our planet.
The articles are made from recycled material and come at a competitive price. Buff products form an emotional link to sustainability and creativity that helps businesses to convey their core values and messages to customers and staff.
The Outdoors Company maintains partnerships with The North Face, Columbia, Finisterre, Patagonia, Stormtech and many more premium outdoor brands. For further information on the Buff range go to: https://theoutdoorscompany.co.uk/brand/buff/