Invitation for PSI distributors from Germany: With "PSI on Tour" to De Leveranciersdagen.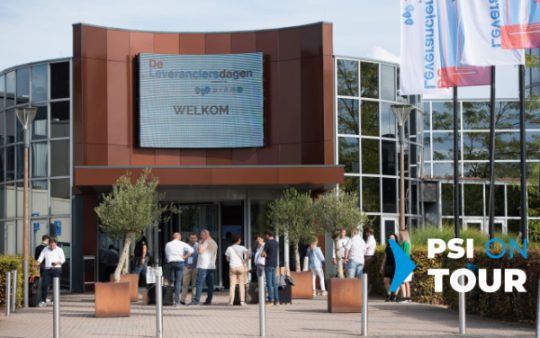 PSI on tour is a new format for our distributors, which opens up the possibility of visits to companies, further training or trade shows in the future.
We cordially invite our distributor members to visit us on the first tour stop and recharge their batteries with us. PSI will be exhibiting at "De Leveranciersdagen" in Expo Houten/Netherlands from 6 to 7 September.
The Netherlands will be PSI's first partner country in 2024. So how can we better prepare for PSI 2024? Take advantage of Northern Europe's largest autumn trade fair for promotional products in Houten, the Netherlands, to meet both existing and new suppliers in an informal atmosphere. With more than 200 exhibitors from 14 countries and visitors from Germany, the Netherlands, Belgium, Luxembourg and the UK, the show offers you ideal preparation for the busy last quarter and PSI in January 2024.
You will find us at PSI booth no. 1073, where you can literally recharge your batteries with a mobile phone charger and energy shots while you exchange ideas with our team in a face-to-face setting.
Register now free of charge with PSI code LD888KM at:
Your benefits:
Easy, free parking
PromZ Night with presentation of Supplier of the Year 23 (6 September).
Special NXT Gen Bar for young professionals and newcomers to the industry.
Lunch and drinks included