How to get a photo onto a cucumber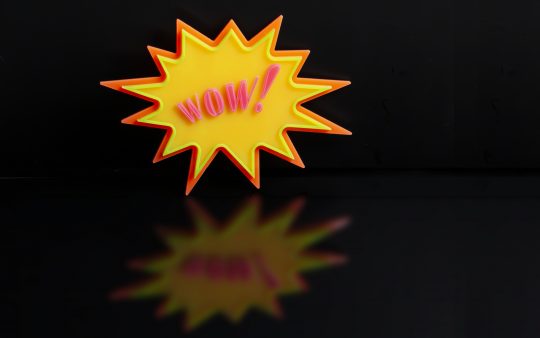 Personalisation and customisation have also become watchwords in the laser industry. Suppliers of machinery and software are currently pulling out all the stops to provide the market with new innovations. Trotec, a company specialised in solution-focused laser technology with headquarters in Austria and 17 international subsidiaries, has been a key influencer in this area for many years now.
Smaller systems for more flexible applications
In accordance with market demand, machinery and systems are becoming ever more compact, more flexible and, as a result, also more affordable for smaller companies and newcomers from other industries. At the same time, more and more companies have recognised the benefits and marketing opportunities presented by lasered products: drinking straws made of real glass can be engraved using a laser, just like logos, bar codes and serial numbers. Lasers can be used to engrave natural stone but also ceramics and porcelain. The technology is used to personalise smartphones to protect against theft and avoid the risk of confusion. Another area of use is natural branding, a process used to label food using a laser. This process saves a lot of plastic packaging or avoids the use of stickers for organic vegetables. However, personalised laser engraving is often "merely" used because it looks so attractive. It can even be used to etch photos that are more durable than a print, for example.
Naturally, textile processing also offers countless opportunities for laser-controlled cutting or engraving technology. Trotec already offers registration marking and camera technology for use with textiles – even for small laser systems – but it can also be used on nearly any other kind of material. The reference marks enable you to calculate the exact position of the material to be worked on. Thanks to an ingenious algorithm, the smart camera system can compensate for distortion on both rigid and flexible materials.
Trotec's in-house development team is currently working hard on extensively innovating the latest laser software. However, new hardware is also continually being developed. As a result, Trotec is currently the market record holder with its Speedy series, achieving a speed of 4.3 laser-engraved metres per second.
Innovations are also being made regarding materials that can be engraved. Amongst other items, new neon-coloured acrylic glass plates have come to market at exactly the right time for creating bright luminous highlights. A major benefit for laser users is that Trotec also tests all materials on the lasers themselves and offers numerous free manuals, tips and aids that can be copied.
Focussing on sustainability
High-quality laser machines are both reliable and durable, so they consequently have very little downtime. This is also reflected in their low maintenance and repair costs. The lasers are normally manufactured at the company's own plants in Austria and Germany. A lot of focus has been placed on energy efficiency and saving raw materials ever since the company was initially set up in 1997. More than 60 percent of the electricity used comes from renewable resources. Packaging is re-used and production waste avoided as far as possible. A major advantage of laser technology is that the engraving, cutting and marking can be done without using chemicals, so that no waste water is generated.
As we learnt at the Trotec stand at viscom in 2020 in Dusseldorf, staff are justly proud of their new office block at the Austrian head office which is energy self-sufficient as regards heating, cooling and ventilation.
Additional information: www.troteclaser.com
Image: Trotec
Text: Reiner Knochel