Global Brand Concepts: Help with anti-corona shirts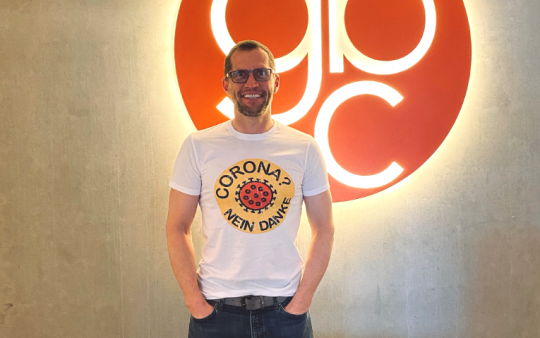 Like so many companies throughout Germany, Global Brand Concepts GmbH from Worms had, wherever possible, instructed its employees to work from their home office as a precautionary measure when the coronavirus spread in March. In addition to the everyday business at the full-service agency for promotional products and corporate fashion, which is anything but everyday due to the crisis, Managing Director Michael Weissenrieder and his team had set up a special project "from home": The "We are Worms" campaign. The aim of the campaign was to put a smile on the faces of people from GBC's home region during the difficult times and, at the same time, support the local hospital by selling snazzy anti-corona shirts. "We have definitely achieved our goal because the product idea has turned into a real movement for a good cause," reports Michael Weissenrieder, and quantifies the success in figures: More than 2,000 euros in donations for the hospital in Worms was collected thanks to the citizens of Worms who bought our T-shirts.
Together with the creative minds from the GBC graphics and design department, where normally promotional products, corporate fashion and merchandise for corporations or athletes such as ice hockey superstar Leon Draisaitl are produced, textiles with a reference to the pandemic were created. Following the anti-nuclear movement a few decades ago, the virus was graphically declared the new enemy: "Corona? No thanks!" The specialists from the fields of e-commerce and marketing then took care of topics such as product visibility in social media, influencer support and sales in a B2C shop specially created by GBC. And in the final step, the employees in the company's own finishing print shop also joined in and printed countless T-shirts every day for a good cause. Unimpressed by the crisis, despite all the challenges of daily business. www.gbc-sports.com
Photo: GBC Managing Director Michael Weissenrieder with the "Corona? No thanks!" shirt.