Michel Deboudt to strengthen BAPP Operational Team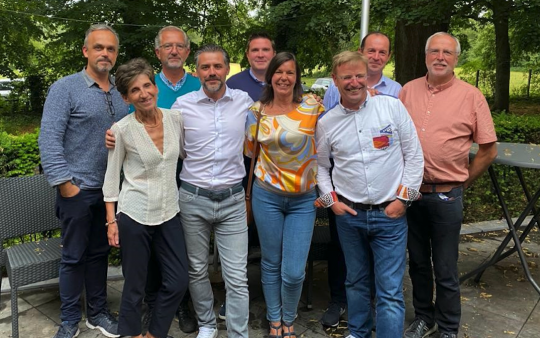 The BAPP (Belgian Association of Promotional Products) Board of Directors has approved the hiring of Michel Deboudt as Relation Advisor. Michel will be working on a part time 30 hour/week basis and start his new function on August 1st. His impartiality, experience and knowledge of the industry are a perfect match to take on this important challenge. His main job will be "out on the field" to have a close contact with our members, listen to their expectations as well as gain new members who can bring an added value to our association. He will also be our contact for legal bodies governing our industry and governmental authorities. With his help, we also aim to reinforce ties and develop synergies with other trade associations and partners. Finally he will be developing social media communication for BAPP.
Michel Deboudt will be working in close cooperation with our executive manager Erich Cormann who will be his administrative back up together with our secretary Brigitte Bodson. Erich will mainly concentrate his part-time function on communication (newsletters, PR, advertising, website) and events (Networking Day, AGM and other events). He will also continue the financial tasks and be the link between incoming requests from our association and board members. Brigitte Bodson will continue to execute all administrative tasks which will be given to her. www.bapp.be
Photo: The entire BAPP team, ready for new challenges. Front row, from left to right: Brigitte Bodson, Fabrice Casul, Sylvie Kleizynsky, Michel Deboudt. Back row, from left to right : Bert Anthonissen, Jean Renaux, Julien Grandjean, Olivier Claeys, Erich Cormann.