mood rooms: ASOBU drinking vessels exclusively in the B2B range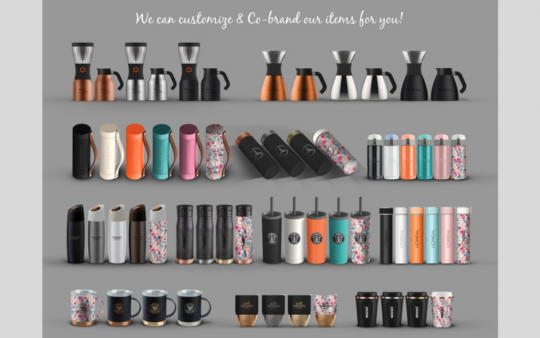 Ad-N-Art lnc., the Canadian specialist for insulated drinking vessels, has chosen the brand agency mood rooms e.K. from Wermelskirchen for the products of its ASOBU brand. The worldwide available ASOBU products are now exclusively available for the European B2B market through mood rooms. "We very consciously looked at the opportunities in the German B2B market and came to the decision that Clemens Hübschmann and his company offer the best possible environment for our brand", says Roy Kryksman, Vice President of Sales of Ad-N-Art Inc.
ASOBU offers a wide range of insulated drinking vessels and has made a name for itself in the custom production sector. International brands such as Starbucks, L'Oreal, Daimler Benz, Nestlé & Co. have been swearing by ASOBU's products and custom-made items for decades. The Asobu® brand belongs to Ad-N-Art lnc., a family business founded in 1998 with over 150 employees and its own offices in Montreal, New York and L.A. The company specialises in beverage products in the premium and retail market.
Asobu® was launched in 2012 and is characterised by high quality as well as stylish, innovative design, using only selected environmentally friendly safe, BPA-free raw materials for production. The result is sustainable, safe-to-use articles that withstand the passage of time and guarantee that customers are satisfied with their purchase long after use. ASOBU is so convinced of its products that the stainless steel range comes with a lifetime guarantee. For more details, visit: www.mood-rooms.de