Room for further growth at Tie Solution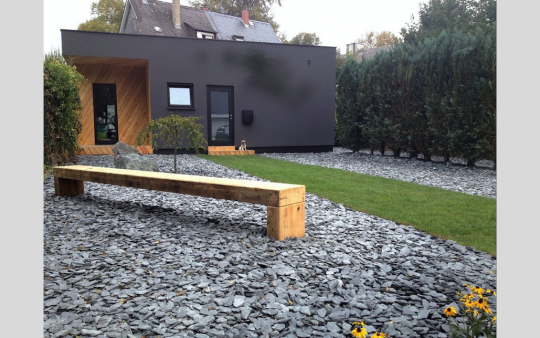 Tie Solution GmbH moved into a larger and modernly equipped office building in Wetzlar at the beginning of August 2020, offering employees an attractive working environment. The relocation to the new company headquarters at Philipp-von-Bostel-Weg 20 was unavoidable as the team at Tie Solution, a leading manufacturer of ties, scarves, logo ties, corporate ties, winter scarves and shawls for merchandising, corporate identity and fashion, has grown steadily in recent years. In addition to more spacious and modern business premises, the immediate proximity to public transport and a wide range of shopping opportunities directly on site were the main reasons for choosing the new company headquarters in Wetzlar – which is also renowned for its significant position in the international optical industry and as the birthplace of 35mm photography.
"The new premises on the outskirts of Wetzlar's city centre not only offers sufficient space for Tie Solution's current employees but is also designed for further staff growth – despite the coronavirus. The attractive office concept with short distances strengthens teamwork, which usually requires direct coordination with all parties involved, and at the same time promotes communication between the various business units," explains Antonio G. Sanchez, Managing Director of Tie Solution GmbH. In a spacious and technically professionally equipped training room, colleagues who join Tie Solution are intensively and comprehensively familiarised with their future tasks – consulting, design, sales. Various rest areas, a cosy cafeteria and two beautiful terraces provide the necessary relaxation and a pleasant atmosphere.
"These facilities, together with the excellent accessibility and the outstanding infrastructure, contribute significantly to increasing Tie Solution's attractiveness as an employer. Customers also benefit from the positive working environment as it encourages the creation of innovative accessories," continues Sanchez, adding: "Moving into the new premises in Wetzlar represents another milestone in our successful company history. We are thus offering our employees a modern and attractive working environment in which they feel comfortable, and which promotes cooperation and team spirit. Just like regular and targeted development and further training courses, this is one of the central prerequisites for long-term employee retention," says Antonio G. Sanchez, Managing Director of Tie Solution GmbH. www.tiesolution.de – www.tiesolution.es