Collective for mindful fashion from New Zealand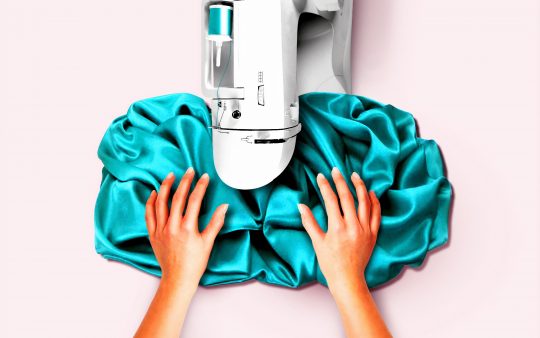 The New Zealand designer Kate Sylvester follows ethical criteria and runs her company according to sustainable standards. In the small and very diverse New Zealand textile and fashion industry, however, this is not so easy.
When the organization Tearfund approached Kate Sylvester in the context of a certification for the "Ethical Fashion Guide", she soon realized that she could not meet the requirements of the audit at all. She was concerned with the traceability of the origin of the substances and, as a result, the lack of proof of ethically sound production.
Due to the size of her company and the small quantities ordered, she was not able to request the proof in the country of manufacture and find out from which farm the cotton for the delivered fabric came. As a customer, she was too small to exert the necessary pressure and persuade her suppliers to provide the required certificates.
Securing the future of the textile industry
It is not the only fashion company in New Zealand with such challenges. That's how Kate Sylvester and the designers of the label Ruby came up with the idea of merging New Zealand's fashion companies. Together they represent a larger, more relevant purchasing power and can demonstrate more strength with suppliers.
With the aim of strengthening the local fashion and textile industry and promoting long-term sustainable growth through responsible business models and appropriate industry investments, the entrepreneurs founded Mindful Fashion . Membership in the industry collective is open to all New Zealand textile companies. Designers, producers and manufacturers whose values and actions are in line with the Mindful Fashion philosophy are welcome.
Support for textiles "Made in New Zealand
Founded in 2018, the collective now brings together many players in New Zealand's fashion industry. In order to strengthen the industry, work will focus in 2020 on developing an industry-specific code of conduct to standardize responsible business practices and enforce sustainability projects. The code will apply to all designers, fabric suppliers and manufacturers in New Zealand and ensure that everyone works to the same high standards.
In addition, Mindful Fashion acts as a central industry body, effectively promoting industry support to the New Zealand government with one voice. The participating companies are involved in a project relating to the circular economy and recycling of fabrics. Sustainable and ethical production and fabric manufacturing are taught in training seminars. In addition, a trade show for sustainable textiles in New Zealand is being planned.
Thus, Mindful Fashion articulates and secures the sustainability vision of the New Zealand fashion industry with a collective voice and creates positive changes for the future of an entire industry.
Picture: Morning Brew on Unsplash