The future is now: How digitization keeps the store "running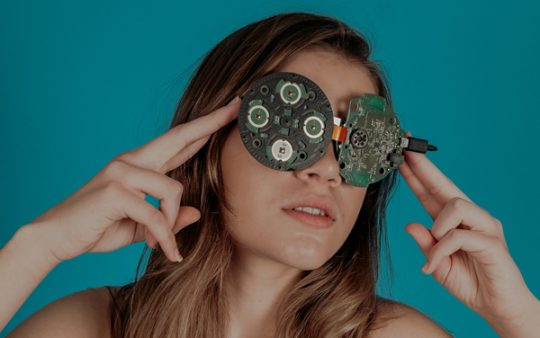 From disruptor to saviour – hardly anyone has made such a career in Corona times as digitization. In the promotional products industry. Admittedly, even before Corona, the traditionally more analogue industry was more or less digital in its base and especially on the supplier side, but at the latest now – in pandemic mode – 'being digital' means more than having a website or an online store or a merchandise management system. After all, it is digitalization that keeps things running in Chancellor German during lockdowns, physical distancing and recession and that saves what can be saved under the current circumstances.
Heterogeneous structure slows down the promotional products industry
"In Corona times, topics that were previously difficult have been implemented relatively easily with a hands-on mentality. Video phone calls or entire conferences could be realized. Home office was mandatory in many companies and was implemented well", observes Lasse Petersen, new managing director of Zernisch Werbung GmbH and previously authorized signatory at gifts-on-point GmbH. He says: "Corona is perhaps a warning shot for companies that still have room for improvement in terms of digitalization".
Marcus Schulz, Managing Director of the long-standing PSI member giffits GmbH, knows where things have been stuck so far. He sees the main reason for the partly backward digitization situation compared to other industries in the heterogeneous structure of the promotional products industry with many market participants and in the industry's typical, not continuous value chain. "The continuing separation of retailers and manufacturers means that neither retailers nor manufacturers are really driven by innovation because they simply lack the size and capital to implement solutions quickly and scalable," says Schulz, referring in particular to solutions that go beyond the small ABCs of digitization.
Digital change as an example
Lasse Petersen knows right off the bat what obstacles have to be overcome when analogue business processes are to be transferred to digital paths. Not only does he already have a wealth of experience in the field of digitalization through his work for gifts-on-point GmbH, which was founded in 2014, but he also has a wealth of expertise in advising companies in the discipline of "digitization" through his work for the North German communications agency DAUSKONZEPT GmbH. Since the beginning of August, he has been in the middle of the digital change. Since the takeover of Zernisch Werbung GmbH by gifts-on-point GmbH, Lasse Petersen has been shaping the transformation process of a traditionally managed successful company, merging Zernisch's core competencies with those of gifts-on-point. "The difficulty of the merger is to combine the systems with each other and to offer the customers the good service they are used to", explains Petersen and thus alludes to the absolutely necessary diligence that had to be done when all analogue existing data had to be digitized manually, i.e. entered into a system. At gifts-on-point GmbH, for example, everything had already been completely digitized by hour zero: Offers, graphics, customer and supplier data were stored on a secure network that every employee could access, consultations were usually held by telephone, invoices were sent by e-mail and all order processes were fully automated with direct supplier connection.
At the old Zernisch Werbung GmbH, on the other hand, all offers and orders were recorded in writing and on letterhead at great expense and stored in folders, taking up a lot of space. The invoices were sent by post. All customer appointments were made in person. "Both companies were able to learn something from each other's approach," Petersen summarizes the key learning of the fresh merger of the two PSI member companies. In this way, he wants to maintain the proven customer contact with friendly and competent advice in the Zernisch manner, but also to inspire enthusiasm for the new media.
The new online store www.werbeartikelkoenig.de, whose domain name was of course chosen with care, demonstrates how this can look like. "In the new store, over 100,000 articles are available and can be individually refined. The special thing about our store, however, is that our customers can choose at any time whether they prefer to order the articles comfortably from the couch, or whether they would prefer to make a personal on-site appointment with one of our consultants. Because in principle the digital advertising novelty business is still strongly dependent on the customer, observes Petersen. Retailers have to ask themselves how their customers want to be advised. "Many customers reject actually still another digital consultation – even if one can arrange these nowadays very high-quality – and would like to have rather personal contact or simply only the samples sent.
Use online ads, google shopping, personalized social media advertising and video advertising
Lasse Petersen is all the more pleased to observe a change in thinking and appeals to every retailer to start using tools such as online ads, google shopping, personalized social media advertising and video advertising now at the latest. In particular, there is no way around an organically well-programmed and fully maintained online presence that loads quickly, is clearly arranged and where all links work, so that the customer can place his order as easily as possible. "Dealers who have not yet switched over at all will find that when the buying customer changes contact person, a comparison with digital competitors is quickly made," says Lasse Petersen. "Of course, there will always be customers who are personally devoted to you, but in the long term the general public will compare prices and service, where you will have to compete with the very big players in the industry – no easy task." But a necessary one, not only in Corona times.
PSI members and qualified trade visitors will receive valuable impulses for the success driver digitization in a bundle from 12 to 14 January 2021, when the three trade shows PSI, viscom and PromoTex Expo will unite the world of advertising and sales in a digital-stationary hybrid concept, which will offer space for future-oriented knowledge transfer with a comprehensive range of further training courses.
Photo by Noah Buscher on Unsplash