Mimaki Europe appoints new managing director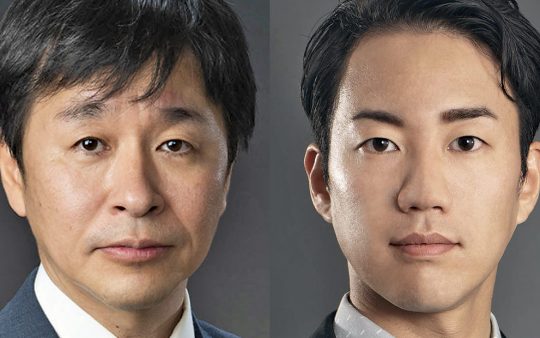 Mimaki Europe, a manufacturer of inkjet printers and cutting systems, has announced the appointment of Takahiro Hiraki as Managing Director. Hiraki started his career at Mimaki Engineering in 1997 as a sales employee for the Mimaki CF series. Over the next 20 years, he expanded his technical expertise and held several senior sales management positions. Throughout his career, he has been responsible for Mimaki's success in expanding into new and emerging markets as head of large departments. In 2019, Hiraki became a member of the Board of Directors with managerial responsibility for Mimaki Europe. His appointment as Managing Director for the region this year is due to his commitment to the company and his enthusiasm for this diverse, innovative and successful part of the Mimaki business. Hiraki is looking forward to the new challenge: "Following humble beginnings in a prefabricated building as one of only 180 salesmen of cutting and CAD plotters, my career at Mimaki has seen numerous industry innovations, technological breakthroughs and significant growth. As Managing Director of Mimaki Europe, my goal is to further develop relationships with partners and customers to meet the local needs of these companies and take Mimaki Europe to the next phase of success".
He will be supported by Ryosuke Nakayama as Executive Assistant. Nakayama joined Mimaki Engineering in 2012 and has distinguished himself internationally during his eight years of service with outstanding work in marketing, sales and product management. The experienced all-rounder will support the management team of Mimaki Europe with his specialist expertise.
Hiraki's predecessor Yuji Ikeda is satisfied with the personnel changes: "With Hiraki and Nakayama, the Mimaki Europe team gets two experienced and extremely competent members. I am confident that Hiraki will lead the newly strengthened team to great achievements in the coming months despite the difficult situation we are all facing this year. I wish him and Mimaki Europe every success".
About Mimaki
Mimaki is a leading manufacturer of large-scale inkjet printers and cutting plotters for the signage/graphics, textile/apparel, industrial and 3D markets. Mimaki develops the complete product range for each segment – hardware, software and related consumables such as inks and cutting blades. Mimaki's range includes innovative, high-quality and highly reliable products based on its proven inkjet technology for water- and solvent-based latex and UV-curable inks. In order to better serve the numerous applications in the market, Mimaki continues to develop state-of-the-art on-demand digital printing solutions. Mimaki Engineering Co. Ltd, (President: Kazuaki Ikeda) is based in Nagano (Japan) and is listed on the Tokyo Stock Exchange Inc.
Picture: Takahiro Hiraki (left) has been appointed as the new Managing Director of Mimaki Europe. He will be supported by Ryosuke Nakayama as Executive Assistant. Source: Mimaki