BRANDS Fashion enters partnership with GoBlu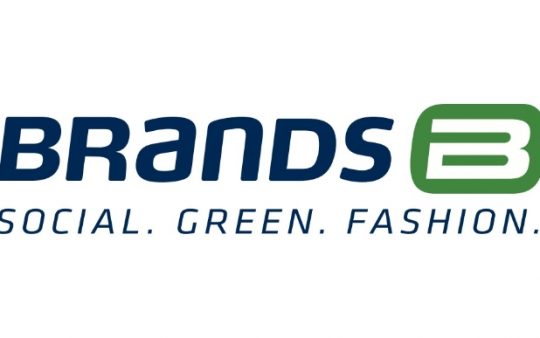 GoBlu and BRANDS Fashion enter into a 3-year partnership The two companies have the common goal of transforming the global textile supply chain towards more sustainability, transparency and digitalization. BRANDS Fashion will use GoBlu's chemical management tool The BHive® to promote transparency and sustainability in its supply chain.
"We believe that partnerships can really help to initiate and drive change in the textile and apparel industry. That is why we are looking forward to working with BRANDS Fashion. We value Brands Fashion, one of the European market leaders for sustainable workwear, as a strong partner", says Lars Doemer, Managing Director of GoBlu, about the partnership.
Rabea Schafrick, Head of Sustainability at BRANDS Fashion, agrees: "We want to work towards more transparency in the textile supply chain. With our new partner GoBlu, we have gained a real expert on this topic. Over the next three years we will use The BHive® as a central tool in our supply chains to make the use of chemicals more sustainable and transparent and to digitize the process. We are looking forward to the cooperation!
About Brands Fashion
Brands Fashion is specialized in sustainable workwear. The company has been developing high-quality and fashionable workwear for well-known companies in Europe and the USA since 2002. The portfolio also includes a wide range of private label, merchandising and promotional items. The focus is always on the individual requirements of the customers. Brands offers a full service: from creative design and market-oriented product development to worldwide logistics and webshop solutions. With its own brand Shirts for Life, Brands shows that transparency in the supply chain is possible and that fairly produced and ecological clothing does not have to be expensive. Further information: www.brands-fashion.com
About GoBlu and the BHive®
GoBlu International is the sustainability accelerator for the textile industry. In response to growing concerns about toxic chemicals used in the manufacture of textiles, the company has developed an easy-to-use app designed to revolutionize chemical management in global supply chains. Using OCR technology, the BHive® enables production facilities to take smartphone photos of chemical product labels and identify in seconds which products meet the sustainability requirements of many brands and retailers. After uploading, all scanned chemicals are matched against the BHive® database and the system automatically creates a complete and accurate chemical inventory. Facilities can then see at a glance which chemicals they should take out of circulation. More at: www.thebhive.net/