Successful Trend in Mainz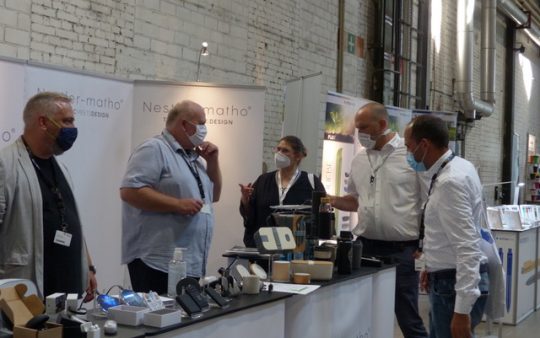 GWW, the German promotional products association, invited visitors to attend TREND Autumn in Hall 45 in Mainz on 16 September. The GWW's traditional event was one of the first trade shows following the suspension of events due to the coronavirus and was therefore a welcome platform for personal interaction for the 100 participating exhibitors (previous year 156) and 364 promotional product consultants (previous year 619).
With wide aisles, a spacious layout and "masked" participants, the trade show offered an unusual appearance. However, despite the necessary restrictions in accordance with the hygiene concept, the professionalism of the industry was particularly evident in this exceptional year: Motivated exhibitors presented their new products with great enthusiasm and had no difficulty in entering into dialogue with the well-prepared, inquisitive consultants. Among other things, ideas for the Christmas trade, in which the industry has high hopes after the losses of the past months, were developed together. The need for normality and business as usual was also felt everywhere and all those involved gave their best to foster their business relations and contacts.
The focus was on a wide range of products which, wherever possible, the suppliers had creatively adapted to meet the requirements of the time. In addition to hygiene products of all kinds as well as fashionable, functional mask designs, there were ideas for the home office, incentives for employees, fine foods for connoisseurs and lots of little things for well-deserved good mood moments. The trade should therefore be well prepared to convince customers to use at least part of their frozen budgets for the end of the year.