A global network for advertising and merchandising agencies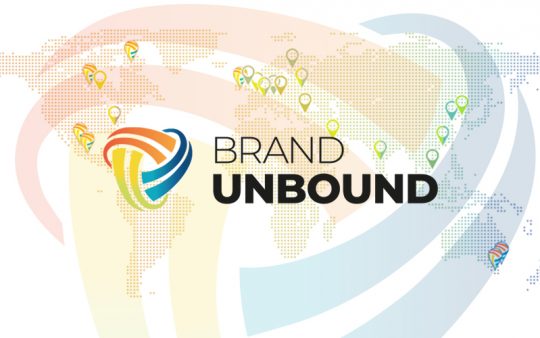 For the past year, a global network consisting of the market-leading promotional products and merchandising agencies in their respective countries has been working closely together to serve joint global customers and build integrated processes and technologies to support worldwide promotional products and merchandising programs. Brand Unbound was founded to provide global companies with even better local support. In addition to Europe, the six founding members represent the USA, Canada, Mexico, Great Britain, Europe, China, and the United Arab Emirates, Australia.
"Since its foundation in the summer of 2019, it has been very exciting to work out the basics of this global network and to have an intensive exchange with the respective owners," says Roman Weiss, CFO of Cybergroup International, one of the six founding members. "We share an integrated passion for creativity and excellent customer service. We already rely on each other's know-how in our respective home markets and have been able to develop unexpected opportunities to support each other over the past 12 months".
Cybergroup is the contact for all questions concerning advertising, merchandising and corporate fashion in EMEA. Founded in 1994 by Steven Baumgaertner and Roman Weiss, Cybergroup has over 25 years of experience in these areas and is specialized in providing full-service support to internationally operating companies. Cybergroup is the high-performance partner of major brands, which are supported quickly, flexibly and in line with their needs with a pronounced understanding of service and a great deal of know-how. To this end, around 90 employees at the headquarters in Mannheim and in Wipperfürth near Cologne work with full commitment and over 200 in the worldwide network of 15 branches.
The other founding companies of the Brand Unbound network:
USA: Overture is an award-winning top 20 distributor of promotional items and a so-called "Woman Owned" company. Overture's trademark is its comprehensive internal services, including national and international procurement of promotional items, graphic design, web development, on-site screen printing and embroidery, packaging, and national and international shipping. The company creates, hosts and maintains customized webstores that provide its customers with a user-friendly platform for ordering promotional items.
Canada: Tango Communications Marketing is a leader in providing unique, detailed and specially tailored product ranges for some of the world's most influential companies. Driven by a visionary mindset, Tango strives to create the most breathtaking and memorable solutions for its customers.
Mexico/Central America: With 40 years of experience, Capsa is the leading distributor of promotional products in Mexico. Capsa manages its own catalog of promotional items. An experienced sourcing team uses exclusive relationships with US and European suppliers for the Mexican and Central American market. Capsa is known for its industrial designers and its web development team that create extensive promotional campaigns from scratch.
UK/Ireland/Netherlands/Malta: Fluid Branding's mission is to deliver exceptional customer experiences driven by innovation, education, relevance and quality. Fluid Branding wants its goods to be more than just "give-aways", but to convey a lasting and meaningful impression of the respective brand.
Australia: Arid Zone has provided innovative marketing solutions to a cross-section of Australia's leading organizations for over 30 years. Based in Melbourne and Sydney, the dedicated account teams are supported by experienced designers and efficient, reliable national logistics capabilities.
For more information, please visit www.brandunbound.com.