Renewed success at the Fairtrade Awards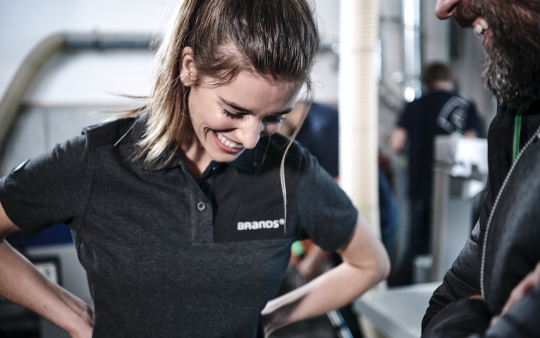 Brands Fashion, a globally operating buyer of Fairtrade certified cotton in the workwear sector, is a finalist for the second year running in the "Manufacturer (large)" category of the Fairtrade Awards 2020. With this prestigious award, the non-profit organisation Trans-Fair e.V. honours outstanding commitment to fair trade. "After 2018, the systematic orientation of our company towards fair and sustainable textile production was thus again rewarded this year with the most important award in this segment. We are immensely proud of this and it is also an incentive for us to continue on this path of implementing ecological and social fair trade standards," says a delighted Mathias Diestelmann, CEO of Brands Fashion. Silke Rosebrock, COO of Brands Fashion, adds: "We also see this recognition as confirmation that we will continue to convince our customers, especially in the workwear sector, to convert their textiles to Fairtrade and GOTS certified products. With a great deal of dedication over the past four years, we have succeeded in enthusing 41 customers about this future-oriented path and have thus generated almost 400,000 euros in Fairtrade premiums for joint projects in the production countries since 2017".
Brands Fashion is synonymous with high-quality workwear made from guaranteed organic and Fairtrade cotton. In 2019, the company produced around 50% of the Fairtrade workwear sold in Germany. For years, the textile specialist has been a pioneer for more fairness in cotton cultivation and along the textile supply chain: Since 2017, as part of a pioneering project, Brands Fashion has been working together with its producers in India to implement the Fairtrade textile standard which addresses the implementation of living wages along the entire supply chain. As recently as in January 2020, this commitment also culminated in the opening of a Green Factory in Tiruppur in southern India – together with its long-standing partner Sags Apparels. The first Green Factory within an existing building was certified according to LEED (Leadership in Energy and Environmental Design) at the highest Platinum level and sets standards in environmental protection as well as in compliance with social conditions.
Further information is available at: www.brands-fashion.com