The lanyard and its new function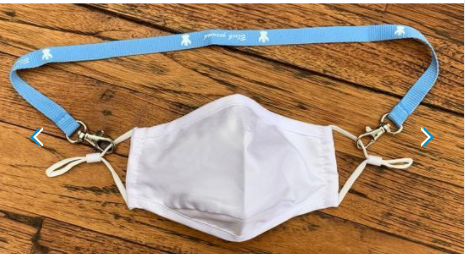 Our industry has always been creative and adaptable. Those who can, have expanded their portfolio in recent months – in some cases even completely changed it – in order to remain business-ready. Protective masks, partitions, antibacterial pens, hygiene dispensers or even textiles with friendly distance recommendations are now often part of the standard repertoire.
But the classic lanyard is also still in demand – although no longer quite in its classic function. Nowadays, it is used as a mask strap to stow away your face mask when you are not wearing it. The seasonal offer has also adapted to the current conditions, as the search queries in the PSI Product Finder show. In the summer, for example, everything revolved around outdoor products, as life took place mainly outside. Now in winter, orders are mainly placed for blankets, Advent calendars, Christmas tree balls and mulled wine spices. Face masks with a Christmas motif are also high up in the rankings. Picnic blankets and baskets are still ordered, as well as sustainable products of all kinds and – with good intentions for the coming year – sporting goods for the home.