Securing cargo space early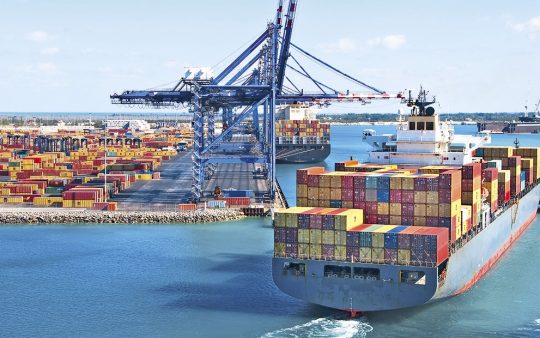 Global trade is growing strongly despite the Corona crisis. The Container Throughput Index of the RWI – Leibniz Institute for Economic Research and the Institute of Shipping Economics and Logistics (ISL) has been rising for months and has even reached an all-time high. The higher freight volume leads to a shortage of cargo space and, as a consequence, to price increases and delays in the movement of goods.
According to the freight forwarding company Cargo Seal, a long-standing PSI service provider, the situation in the logistics chain is coming to a head. Many ports have exceeded their capacity and the container ships are largely booked out until the end of December. Rail transportation and air freight are also affected: freight cars are currently in short supply and, due to the reduced air traffic, the transportation possibilities in passenger planes, which would normally carry a large proportion of the freight, are also limited.
A fast, reliable and flexible logistics service is particularly important during these times. "We strongly recommend importers to contact an experienced freight forwarder as early as possible, in order to secure cargo space and find an optimal transport solution. The situation is likely to take a turn for the worse especially around Chinese New Year on 12th February", says Klaus Dittkrist, managing director of the Hamburg-based logistics company, which is specialised in imports from China and the Far East. Together with its partners, Cargo Seal offers PSI members a comprehensive all-inclusive service that covers the entire delivery process. For information and advice please contact ++49 40 303 73 63-0.
info@cargo-seal.de • www.cargo-seal.de • www.ship-and-truck.de