New at mypromo: Products from PF Concept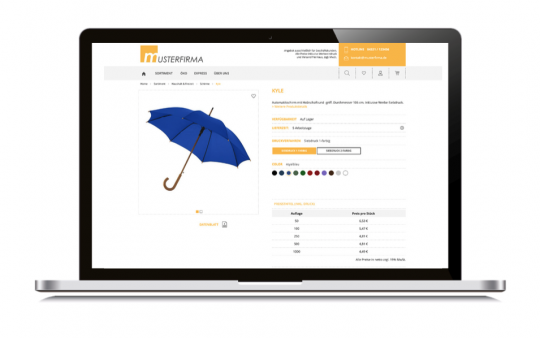 The assortment of products for sale on the mypromo platform is getting bigger: Bags, umbrellas, drinkware, technical products and textiles from PF Concept can now be found in the shop. mypromo says these new additions fill in the gaps in their product range. With these new additions, mypromo currently has approximately 10,000 individual articles from 24 suppliers in their portfolio. Each of these items can be designed online – including the automated verification of the print data.
"With the integration of these products from PF Concept, we are fulfilling the wishes of many of our partners", explains Project Manager Lotta Traiser from the mypromo team. "We are delighted that this step went smoothly for us – despite corona. After all, PF Concept stands for a good assortment, functioning processes and automatisms in the industry – and thus it fits perfectly with mypromo." The new supplier is also looking forward to the collaboration. Peter Stelter, Country Manager for D-A-CH at PF Concept GmbH commented "Through mypromo, our customers now have the opportunity to quickly and automatically process orders of our top-sellers. We are also expanding our offer and the options for our customers to be able to react effectively to the demands in the market. The connection to the mypromo network was easier than we thought". 
mypromo remains true to their philosophy even during the integration of this type of importer with their vast assortment of products: They are focusing on the most popular version of top-sellers. In the process, every product is individually prepared and curated. This optimization affects texts and images and includes everything up to the individually prepared technical data sheets. www.mypromo-service.com