These three promotional product trends you should not miss in 2021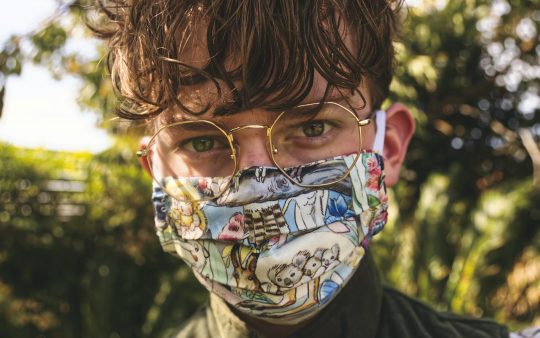 What are the trends in the promotional products market in 2021? At the start of the year, many promotional products suppliers and manufacturers have traditionally expanded their ranges with creative, practical, sustainable and useful advertising messages. We asked our PSI Sourcing team which direction the trends are currently moving in, because they sit directly at the source with their regular contact to around 900 manufacturers. Three major trends stand out in particular.
Health in focus
In times when mouthguards and disinfectants have become our daily companions, it is not surprising that the marketing mix now also focuses strongly on hygiene products. The latest innovations include colourful or printed FFP masks, adhesive mouthguards that simply stick to the skin without tape or personalised Corona quick tests. Antibacterial shopping trolley chips or baseball caps with face protection are now also on the market.
Practical and multifunctional
For a promotional product to be used regularly, it must be practical and offer added value in everyday life. There are several product innovations around umbrellas that show what this can look like. These are now available with dog bags integrated into the handle, which make walking in the rain easier, umbrellas with automatic LED lighting or with a transparent viewing window for more safety on the streets. Key rings with storage pouches for the face mask are also among the new products in demand at the beginning of the year.
Sustainability is king
Sustainability is and remains a focus topic for the industry – especially in times of crisis. This was demonstrated not least by the winners of the sixth PSI Sustainability Awards, which were presented on 12 January 2021. Products such as an organic natural fertiliser made from horse apples, pens awarded the Blue Angel or fitness snacks in sustainable packaging are just a few examples of how far sustainability can go in the production of promotional products. But sustainable hopefuls such as seed bombs or plant cups in sustainable packaging made of craft paper and wax are also very much in demand in these challenging times.
More details as well as tips on which manufacturers and retailers these and other trend products are available from are available from the PSI Sourcing Team either by e-mail (produktrecherche@psi-network.de) or directly by phone at +49 211 90191-333.
Convincing customers with the Novelty Box despite Corona
If you want to present your new products to a broad target group even without trade fairs and events currently taking place, the PSI Novelty Box is a high-reach tool. Twice a year, the box reaches 2,150 potential customers who can use the product samples to get an overview of highlights for the coming season. The next PSI Novelty Box will be sent out in March. Anyone who would like to use the tool can contact the PSI Cross Media Team directly (crossmedia@psi-network.de). The latest insert deadline is 19 March.
Further information is available at www.psinoveltybox.de.www.psi-messe.com
Photo: gryffyn m on Unsplash