Personnel changes in Sales and Marketing at SPRINTIS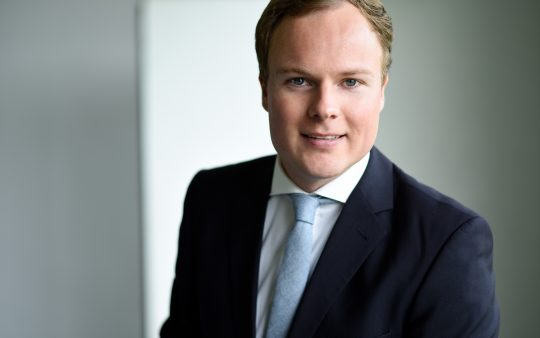 SPRINTIS, the specialist distributor headquartered in Würzburg, which supplies products for printing and promotional purposes as well as for logistic labelling, has announced personnel changes in Sales and Marketing at the beginning of the year. Maximilian Cromme has moved from his previous position as Head of Business Development and Marketing to Sales. As the new manager, he is responsible for sales in the D-A-CH region (Germany, Austria, Switzerland) as well as wholesale business. He is supported by Johann Fischer, who has held the position of Deputy Head of Sales since December 2020. Anja Thomas will now head the marketing operations. She was previously responsible for classic marketing at SPRINTIS as team leader.
Maximilian Cromme joined the company at the start of 2019 as Head of Business Development and Marketing, contributing to the ongoing internationalisation process and opening up new sales markets and channels, particularly in the online segment. The move to Sales is the next logical step, allowing him to pursue and implement his strategic direction in operational business.
In future, Cromme will assume responsibility for the strategic planning and management of all sales activities in the D-A-CH region, as well as further projects in the area of business development. A focus will be upon driving business growth further, opening up new customer segments and intensifying existing sales activities. In this role he reports directly to Christian Schenk, General Manager at SPRINTIS.
"Actively shaping the adopted expansion strategy from the sales perspective is a new and exciting challenge. The excellent brand presence, which SPRINTIS enjoys in the German market, needs to be expanded further and built up in new markets. We aim to generate contacts on the distributor and customer sides and raise the company's profile well beyond the German borders", says Maximilian Cromme. The year 2021 presents a wide range of challenges. As the Corona pandemic continues to cause turmoil in the economy, the company will be measured by how well it manages the associated effects. "SPRINTIS has a great opportunity to continue its success story this year. We will maintain our strengths in terms of flexibility and product availability to ensure that we achieve these goals", Cromme adds. Thanks to his past experience, Cromme has in-depth knowledge of the industry and extensive management know-how. His professional career includes various positions at international companies, with a focus on the B2B and online sector. He completed his Master's degree in Business Management at Julius-Maximilians-Universität Würzburg (University of Würzburg). www.sprintis.de