Illuminating advertising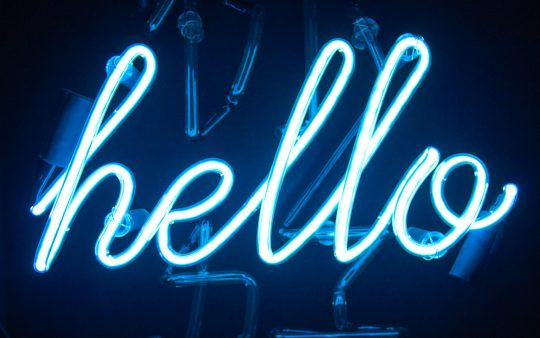 Light has been used to make brands stand out since the 19th century. Illuminated advertising is a real eyecatcher in both retail and outdoor advertising.
It was the invention of the light bulb that provided the basis for neon signs. Visitors to London's Crystal Palace Electrical Exhibition marvelled at the first advertising of this type in 1882. In Germany, it was the Malton Wine brand that first grabbed attention in Berlin in 1896 with outdoor advertising in glaring red and white.
The first neon sign in the world lit up Paris from 1912 and advertised a hairdressing salon. It was invented by Georges Claude who had discovered two years previously that electricity could be used to make gas sealed in a glass tube fluoresce. A new form of advertising had been born. It was soon used to publicise brands all over the globe. One of the most famous illuminated signs in the world is the one welcoming you to the American desert city of Las Vegas.
In fact, one of the best-known neon signs in the German city of Cologne is even protected as a historic monument. The animated neon sign advertising Reissdorf Kölsch on a building in the city centre has depicted a man and a woman alternately raising and drinking a glass of their favourite local brew since the nineteen sixties.
Hugely diverse
Neon signs are still the most attention-grabbing form of advertising for brand logos, lettering or pictorial representations to this day. The sky is the limit when it comes to the huge range of different forms it can take.
Signs can be used both inside and out, with or without a backing panel, be mounted on walls or stand upright in a box. Larger advertisements also demand the right kind of fixture with a corresponding structure when being installed. It is also important to take maintenance into consideration when planning.
LED neon signs have become a rugged and energy-efficient alternative to the classic gas-filled glass tube. In this version, light-emitting diodes embedded in plastic panels, for example, cause the advertising logo to light up.
Individual design
The Sygns online configurator enables you to create neon signs using individual lettering and designs and also calculate the price in real time. As well as the design, users can also choose and directly order the size, colour, finishing and electrics. In the case of more complex projects, the Berlin company provides customers with advice and helps them with implementation and can also carry out installation if required.
The German central association of sign and light advertising (ZVSL) is also able to provide support in searching for professional partners to help in realising individual neon sign projects. The organisation's home page includes a search function for finding local professionals.
Incidentally, 9th November is Neon Sign Day. The national Neon Sign Day originated in the USA. The date has a historical reference in that 9th November 1911 was the day on which Frenchman Georges Claude applied to patent the neon tube. He was awarded US patent number 1125476 on 19th January 1915.
Images:
Title Pablo Gentile on Unsplash
Las Vegas David Vives Las Vegas on Unsplash