Products that support business and create joy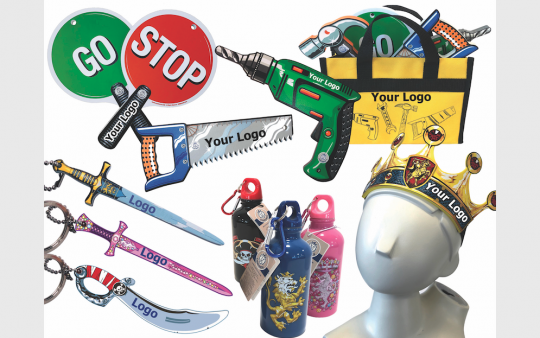 Visiodan is a Danish company – new at PSI network – that develops and produces products based on the customer's needs. Visiodan can take care of the full spectrum: from development, to production, to delivery. The experience of Visiodan ranges over many types of (promotional) products, including bags, keyrings, toys and many more. Since the beginning in 1995 they have become experts in creating OEM (Original Equipment Manufacturer) items, often in EVA foam. Case examples can be found on: https://visiodan.com/cases/.
Visiodan's strength lies in creating products from scratch, but they also offer customisations of the items from their wide assortment of the popular toy brand Liontouch. Non-customised items are available from stock without MOQ (Minimum Order Quantity). Customised designs are available from 1.000 pcs. with a delivery time of approx. 3 months.
PSI 60172 • Visiodan A/S • Tel +45 39623944 • visiodan@visiodan.dk • https://visiodan.com