Field sales in the post Corona era?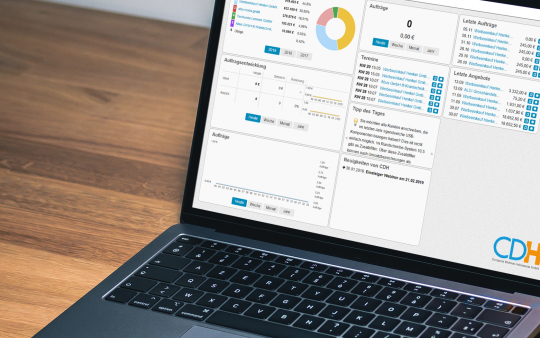 Whether you're a sales representative or not, these days many are asking themselves whether there will still be a field sales force after Corona. After all, we've all become used to new formats like Zoom, Microsoft Teams, etc. And considering the time that can be saved through reduced travel, not to mention the CO2 emissions spared, the outlook isn't rosy. But is the trend really as clear as it's often feared?
In the past, every opportunity to visit customers on site was generally used in order to actively build the cooperation. But for months this area has practically come to a standstill and many activities were shifted to digital channels. In addition to various advantages, this transition has, however, also revealed disadvantages. Conversations have shown that many sales representatives were not pleased to be banished to the back office. Their characteristics, which had always been perceived as typical strengths, such as quick-wittedness, the ability to come across convincingly and being highly attuned to the needs of conversation partners, aren't able to shine in the new digital channels.
On the other side, some customers felt left alone with their decisions. The desire for comprehensive advice can only be fulfilled poorly or, at best, in a limited way online. After all, emotional aspects like the perceived confidence in the seller make a significant contribution to the purchase decision. But being able to look someone in the eye is simply only possible in analogue settings.
Thus, there will still be sales activities in the field after Corona. Nevertheless, a trend away from quantity towards greater quality is expected in this context: contact will be less frequent but instead more intensive. Discussions and visits will be more carefully prepared in advance. But the field sales force will not be left alone in this transition process. CDH Computer Division Heinemann GmbH, supplier of different industry-specific software solutions for more than 20 years, offers a special tool for this called PC Präsent2go, which ensures that all important information is available on every internet-enabled device. Whether it's with the iPhone, tablet or laptop, the following information is now available wherever needed:
• address data
• summaries of previous activities (report)
• sales figures (incl. invoices)
• current orders and offers
Thus, PC Präsent will remain a practical industry solution for time-saving work throughout the challenges of the post Corona era. www.cdh.info/