L-SHOP-TEAM now led by a triumvirate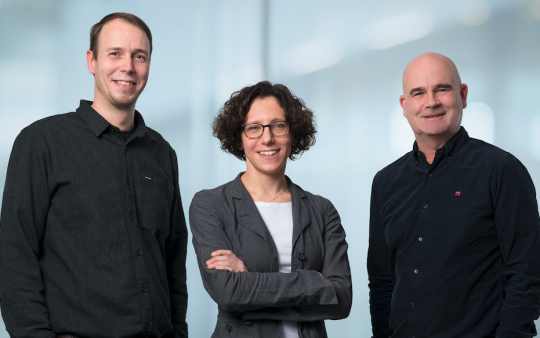 On 31 March 2021 Jörg Bittorf, the commercial director and co-managing director, will be leaving the firm L-SHOP-TEAM GmbH to pursue new endeavours after eleven years at the company. Starting on the 1st April 2021, L-SHOP-TEAM will be led by Stefan Schenk, co-managing director since 2010, as well as Björn Emmerich and Andrea Herrmann (Jolitz née) who are the shareholders and children of the company's founders Armin Emmerich and Holger Jolitz. According to the company's statement, L-SHOP TEAM is Germany's largest textile wholesaler for promotional, leisure and work apparel. The company also states the new triumvirate will continue to run the business together and drive further growth.
With over 120 international brands and 6,500 articles from the leisure, promotional and work apparel segments, L-SHOP-TEAM serves the textile B2B market in Germany and in over ten European countries with textiles, accessories and finishing materials. www.l-shop-team.de
Photo: The new management trio at L-SHOP-TEAM (left to right): Björn Emmerich, Andrea Herrmann und Stefan Schenk.