Textiles with added value: antiviral finishes are on the rise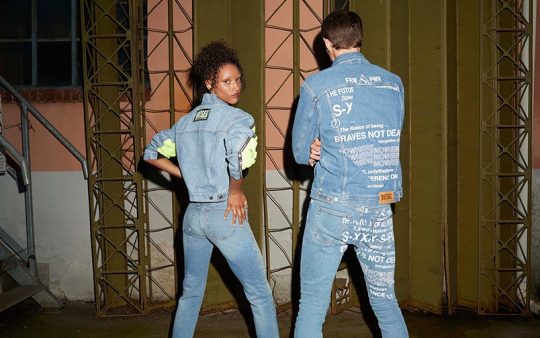 Antiviral and antibacterial finishes have only played a minor role in the clothing industry up to now. They are regularly used mainly in workwear for the health sector and in sports collections, where they are supposed to prevent the growth of bacteria and thus unpleasant odours. The product promise rarely focuses on these finishes, which could now change fundamentally due to the Corona pandemic.
New antiviral finishes
Several textile chemical companies have launched new or improved antiviral finishes at a tremendous pace in recent months, for example Polygiene from Sweden with its ViralOff finish, HeiQ from Switzerland with its Viroblock technology, Affix Labs from Finland with Si-Quat and Devan from Belgium with BI-OME AV. All manufacturers promise with their products to be able to reliably kill viruses and bacteria within a few minutes or hours. Clothing thus not only protects the body from the penetration of germs, but actively kills them.
Fashion with antiviral properties
The first antiviral fashion products already exist, for example, antiviral jeans for F/S 2021 from the Italian denim brand Diesel, or the first antiviral zip from the Italian zip specialist 2A Spa. In addition, there is the completely new product group of face masks, which many fashion companies and merchandising manufacturers now offer and in some cases also equip with antivirals.
The interest in such added value is understandable: "Studies show that viruses can remain active on the textile surface for two days or more at room temperature," explains Carlo Centonze, co-founder and CEO of the Swiss HeiQ Group. "This is also the reason why it is now mandatory in some countries, such as the UK, to 'quarantine' garments after every fitting."
Many other possible applications
At the request of many customers, the HeiQ company also developed its Viroblock product as a spray so that shops can use it to 'clean' clothes after touching or trying them on. Si-Quat is also available as a spray and adheres to many surfaces, the manufacturer says, emphasising that its applications go far beyond clothing – from car interiors to mattresses, bedding, curtains and tablecloths in the hospitality industry.
The possibilities for antiviral products are far from exhausted. The manufacturers of such equipment are developing correspondingly positively. With a 40 per cent increase in sales compared to the same quarter last year, the Swedish chemical supplier Polygiene, for example, reported the best quarter in the company's history so far in the fourth quarter of 2020.
Photos: HeiQ Group, Diesel