The most popular protection and hygiene products in March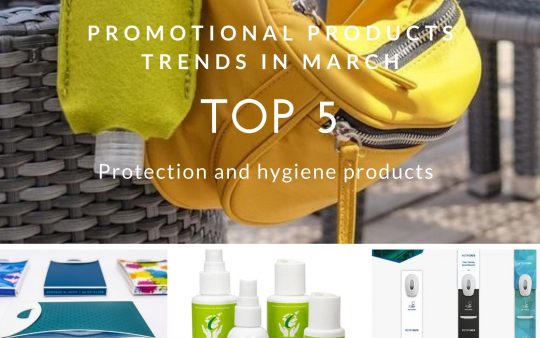 Never before has the topic of hygiene been so present. For a year now, masks, disinfectants and co. have been part of our daily companions. What impact has this had on product enquiries in the promotional products industry? We asked our PSI Sourcing Team. According to the evaluation of around 5,000 enquiries per month, these are the top 5 most requested protection and hygiene products in the PSI Product Finder.
BakuVir
Hardly anyone leaves the house without a disinfectant. Highly effective and sustainable disinfectants for hands and surfaces are therefore currently in particularly high demand. Like the BakuVir from SINNUP GmbH (article no.: PL-100-0). It removes 99 percent of viruses, bacteria, fungi, yeasts and spores and is effective after only 60 seconds. The product is 100 percent biodegradable, very well tolerated by the skin and also suitable for children. It has been tested according to VAH and has EU approval according to PT1 to PT5. In addition, it received the rating "very good" in the Dermatest®. The label can be printed in five colours using toner technology and thus offers optimal space for advertising messages.

Felt tag with disinfectant gel
Solutions for the practical attachment of disinfectant gels are also currently in demand. The felt pendants with disinfectant gel (item no.: SH-A-W/P) from BOOGIE Design scored particularly well in March. The felt cover comes with a 50 ml disinfectant gel and can be fastened with an aluminium carabiner. The product is available in wool felt or recycled felt and in various colours. Finishing is possible by means of transfer printing or sublimation. The label can also be customised. A felt lanyard can also be supplied.
Contactless and refillable disinfection columns
Contactless and refillable disinfection columns, such as those available from TRIK Produktionsmanagement GmbH (item no.: 21202259), are also among the most sought-after fifth hygiene products of the month. The dispensers are available with a white or black body, printed icons and optionally with a top plate or removable drip tray. The disinfectant dispenser works contactless and automatically, is battery-operated and can hold up to one litre of disinfectant.
m2go case for the disposable mask
Where to put the face mask when you need to stow it away – and as hygienically as possible? Solutions for this are also currently in great demand. The m2go case for the disposable mask (article no.: 13.0497.9003) from SIPLAST Siegerländer Plastik GmbH has been very well received. It offers easy handling, because the mask can be stowed away in three simple steps. Thanks to the case, touching the outside of worn masks can be reduced. The inside of the case can then be easily cleaned and disinfected, making it ideal for use on the move. It either fits in a trouser pocket, or can be hung from a lanyard or clip. It is also environmentally friendly, made of robust PP material and is also available in 100 percent recycled material. The customer decides which colour they want the product in and can also add an advertising message.

"Despite mask anti-fog glasses cloth"
It's not easy to keep a clear view despite wearing a mask. A solution for this comes from Maximex Import – Export GmbH with the "despite mask anti-fog glasses cloth" (item no.: 1125000MF015). This means that the anti-fogging glasses cloths are once again among the top sellers in the PSI Product Finder. With the help of a special anti-fogging technology, the cloth reduces the fogging of glasses, visors, camera lenses, binoculars or mirrors. It works for up to 48 hours and can be reused about 700 times. The cloth is lint-free and is also suitable for treating sensitive surfaces. Blind embossing is possible within 5 x 5 cm. Also included is a 4c customisable folding box. Delivery to the home office is also possible.