Another Patent granted AntiBug® Drink Ware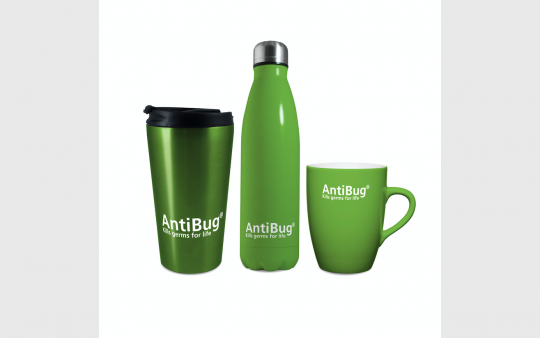 British ceramics manufacturer AT Promotions trading as Listawood have announced that one member of their family of patent applications for Anti-Microbial Drinkware has now been granted in India. Sold as part of a range of products under the AntiBug® trademark, the company first introduced Antimicrobial drinkware products to the promotional market back in 2012.
Since then, Listawood have invested heavily in research and development and global patent protection to support their innovations. In addition to their anti-microbial technology for drinkware they have a wider portfolio of granted patents and patent applications encompassing products in their matt dye sublimation drinkware range, toner transfer coloured drinkware range and their multi-award winning ColourFusion range.
Data from other applications being released in recent months shows that the technology utilised in Listawood's anti-microbial drinkware is proving highly effective in the reduction of the SARS-COVID-2 virus.  The company are in the process of laboratory testing and expect to be able to release application specific data shortly.
"We've always been committed in our desire to offer unique and innovative lines and AntiBug® is testament to this", commented Alex Turner, Managing Director, Listawood. "It is important that our customers are aware that they are supplying products whose performance is supported by robust independent laboratory test data , meaning that they can pitch Listawood products with complete confidence" added Turner. For more information visit: www.listawood.com/antibug