"Newcomers" in the German team of Toppoint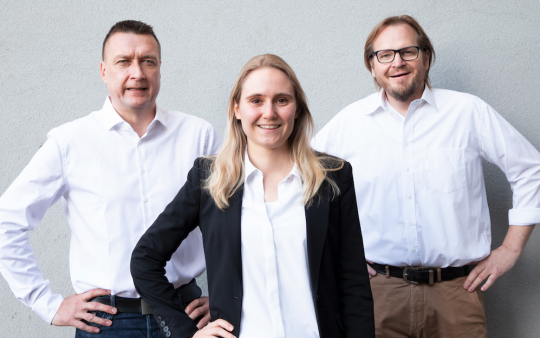 Toppoint has strengthened its German team with three new employees: Jörg Sons, André Rothenburg and Jessica Becker. They will support Toppoint in the German market.
Jörg Sons already joined Toppoint in August 2020 as Account Manager. He is responsible for our customers in the postcode regions 7-9, in Austria and Switzerland. "I've been working in B2B sales for more than 30 years and there's never a dull moment. The daily contact with people and team-oriented collaboration have always been very important in my work. Toppoint stands for creativity, flexibility and is constantly up-to-date when it comes to the latest finishing techniques", Sons explains.
Jessica Becker started on 1st January 2021 in the internal sales department at the headquarters in Hengelo and is focussed on the postcode regions 4-6. She says: "Travelling is my great passion. That's why I lived and operated abroad for a long time. For the last two and a half years I worked in sales in the tourism industry. In this role I supported customers with their individual travel planning. Now I've moved to the Netherlands and am looking forward to the new experiences and opportunities that lie ahead for me here".
André Rothenburg returned to field sales at Toppoint in February 2021 after three years in other roles. He is responsible for the postcode regions 0-3. "Even after 20 years I'm still fascinated by the promotional product industry! I passionately follow its continuous development and evolution. The industry, with all its cherished customers, colleagues and competitors, is truly something special. Toppoint stands for creativity, design and modern printing techniques and thus always keeps its finger on the pulse of time. I look forward to being able to inspire our dealers with new ideas and to achieving success together", according to Rothenburg.
"With these new and valuable team members, Toppoint is looking optimistically to the future, despite the difficult times we are currently experiencing", company sources say. www.toppoint.com
Photo: The "newcomers" at Toppoint (from left): Jörg Sons, Jessica Becker and André Rothenburg.