Global Innovations is expanding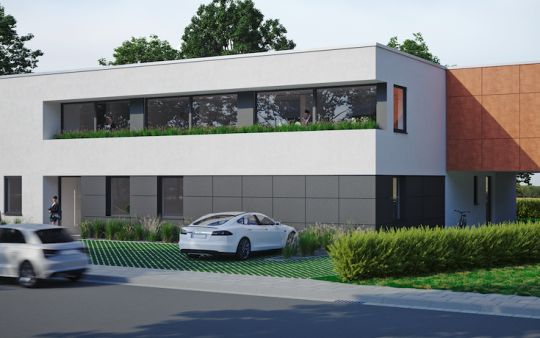 Global Innovations Germany GmbH & Co KG is pleased to have moved into new company premises. More space for more employees and thus even more innovative product ideas – these are the goals that Global Innovations, the specialist for customised promotional and gift items, is looking to achieve through its newly built headquarters in Longuich. The works haven't been fully completed on the outside but staff are already working busily inside. With the new premises, the company has expanded from 80 to 800 m². Half of this space has been designed as a showroom. "This now opens up entirely new possibilities for us to present our ideas to customers", Managing Director Torsten Münich is pleased to announce. The company has also progressively developed into an expert for medical supplies in bulk quantities. The first additional employees have already been recruited and the company plans to grow further in the coming years.
The new address:
Global Innovations Germany GmbH & Co. KG
Im Paesch 11a 
54340 Longuich
Tel. +49 6502 93086-0
info@globalinnovations.de
www.globalinnovations.de
Photo: This is how it will look once construction is finished.