Writing instruments in a new, singular way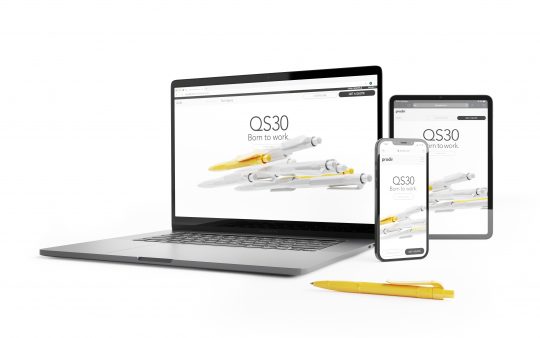 The new website of the Swiss writing instrument manufacturer Prodir, which is also optimised for the use of mobile devices, sets standards in customer experience, presentation, and product search. And it is just as easy to use as an app.
The new website, which has gone live in the meantime, offers interactive product videos that spectacularly showcase the writing instruments and enable a completely new product experience. User-friendly search functions with intuitive filters let you discover the collection in a targeted way using a variety of different parameters such as colour, surface, material or model. The special sustainability section contains important background information on the strategy, portfolio, and certificates of the Ticino writing instrument makers.
Important for the dealers is the new Partner Lounge. Here, authorized resellers can find high-resolution advertising media, downloadable product data sheets, cloud-based price lists and a partner configurator that they can integrate into their own website with their own logo to attract new customers.
However, print will remain a central component of Prodir's brand strategy in the future: "The increasing complexity of personalizable products needs the digital, classic catalogues quickly reach their limits," says Eckhard Sohns, Chief Sales and Marketing Officer at Prodir. "But our heart beats analogue. The sensual experience is a part of the communicative strength of our writing instruments. For our love of paper, produced sustainably of course, good stories and strong images, we will rely entirely on our Open magazine in future. Because what you touch also touches you. This experience cannot be digitized."
The new internet platform is designed for the company's authorized partners, marketing and communication specialists and resellers who want to optimize their portfolio with high-quality promotional products for their businesses.  www.prodir.com