Fresh momentum to the sales team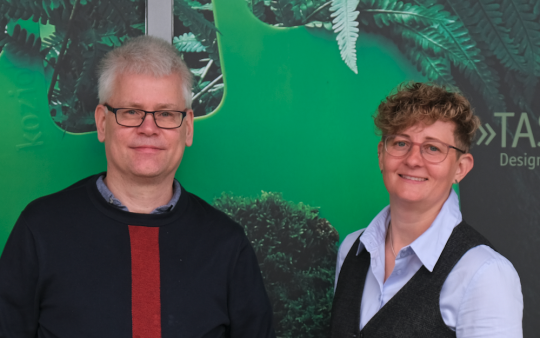 There is movement in the sales team at Koziol »ideas for friends GmbH. In a statement the company announces that Mohamed Rhiyourhi is leaving Koziol to pursue new endeavours. The renowned manufacturer of high-quality household goods with a distinctive design was able to win over "two absolute industry experts" to replace Rhiyourhi. They will use their expertise "to give optimal advice and support" to Koziol's distribution partners.
Thomas Weichmann is following Rhiyourhi as the new contact person for the professional promotional products industry and agencies in the Western region as well as contact person for the promotional product industry in Switzerland. He has 20 years of international sales experience in the promotional products sector – the majority of time working as Sales Manager for the company Rastal. His last position was Key Accounts Manager for the Sigg brand. Contact: German postal codes 35-36, 54-57, 60-79 & Switzerland • Tel. +49 172 6272771 • thomas.weichmann@koziol.de
Nadine Bischof is also an industry expert and will be reinforcing the sales team in field sales. With this committed business administrator, Koziol is gaining a colleague who has extensive experience working with dealers. She has spent more than 20-years working in the promotional products industry and most recently held positions of responsibility at K+M and Crimex. Koziol would like to use her wealth of experience to considerably improve its level of service with respect to active trading partners. Effective immediately, Nadine Bischof is responsible for managing key accounts in the southern region as well as Austria. Contact: German postal codes 01-09, 80-99 & Austria • Tel. +49 151 21602236 • nadine.bischof@koziol.de
Photo: Thomas Weichmann and Nadine Bischof bringing fresh momentum to the sales team.