New member to the export department at REFLECTS®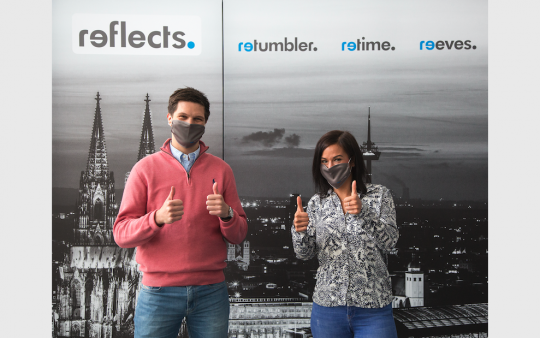 The Cologne-based multi-specialist REFLECTS® is pleased to welcome a new member to the export department. Svénja Evers now is part of the Cologne team as Account Manager Benelux with effect of early May. Having grown up in the Netherlands and now living in Cologne for the past two years, the graduate translator found her way to multi-specialist REFLECTS®. After completing her bachelor's degree in translation in the beautiful city of Maastricht, Svénja Evers worked in internal sales in the baby & childcare sector. Now she joins the team of Arthur Wagner (Head of Export) and will be responsible for distributors from Belgium, Luxembourg and the Netherlands. She is fluent in German, Dutch, English and French.
The Cologne-based company REFLECTS® is a multi-specialist for haptic promotional products. Since its founding in 1988, REFLECTS® has been making messages tangible and companies visible as a manufacturer and importer of promotional products. The product range includes products from the fields of electronics, metal articles, drinkware, office accessories and watches. More than 100 employees at the site in the Rhine metropolis of Cologne use customizing techniques such as laser engraving, pad printing, UV printing and doming to ensure that advertising messages are presented in the best possible light. www.reflects.com
Photo: New at the export department beside export manager Arthur Wagner: Svénja Evers.