AMGS Group presents its eco philosophy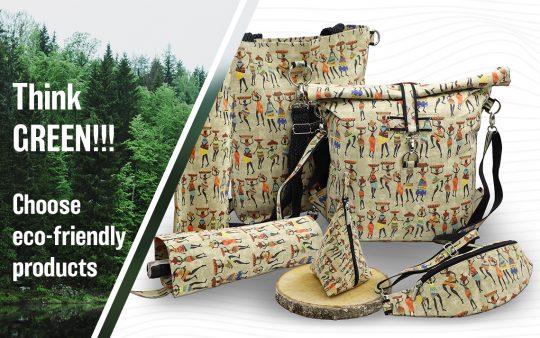 Dear reader,

In the current state of the world where more and more restrictions are being placed down to stop and even revert an ecological catastrophe we are fighting.

First let's make something clear. We don't like the word "restriction", we like the word "invention". We like and support the creativity inspired by a sense of responsibility and love for the planet seen in the design of new products and technologies that look to reduce the carbon print we humans leave behind us, whilst never losing the spark of resourcefulness that characterizes us from millenia. That is why we are constantly reinventing our catalogue, bringing new concepts and new ideas from people interested in the well-being of our mother earth, and making these new products our banner and our new standard for everything that we do.
We fight the battle that each and everyone of us has before them, the fight against indifference to waste and overconsumption, with the manufacturing of products made from the "waste" left from plastic bottles we are able to products several amazing products such as lanyards, wristbands, keyrings and shoelaces.
We are also rapidly introducing a line of ecological washable paper, made totally from plant based origin, meaning that it is a 100% vegan product, respecting in so way the beautiful and incredible wildlife our planet has and we need to preserve. Our washable paper products are not few, besides the famous paper lanyards, wristbands, and keyrings, we also have fashionable bags, backpacks, bumbags, make-up bags, and many more.

The last thing we want to say is a hope that our world is not yet lost. If we take care of it by adding and multiplying all of our actions we can save the planet.

Your partner in business,
AMGS Group
Text & Pictures: AMGS Group