Ecological and practical promotional items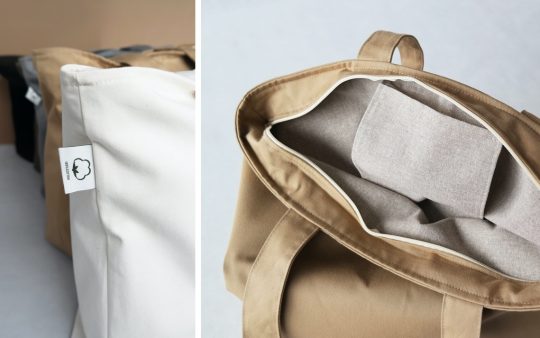 We are the producer of cotton bags with print located in Marki, Poland. We have broad experience in manufacturing eco-bags. As one of the pioneers in Europe we started to make products made of organic and recycled cotton. We have our own sewing workshop and guarantee assistance in selecting the most suitable size, type and weight of fabric, and finishing details for your bag.
Since 2008 we have sewn over 1 000 000 bags. Our sewing workshop is capable of producing hundreds of bags daily. Our clients vary from little home based studios, promotional agencies to large worldwide known companies. We guarantee high product quality and ensure that each bag is finished to every detail.
Our offer contains 18 ready-made models of tote bags, cotton sacks, backpacks, toiletry bags and aprons. Each product can be fully personalized. You can choose colour of the material, type of the fabric and many details: pocket, size of handles, label, and more. Lately we have created a unique, luxurious bag for special occasions. It's our new Mix & Match bag and is made of an outer and inner layer of material, where each is made of a different fabric and colour.
Design with us personalized advertising bags with a print directly related to your company or with the message you want to send to the world!
Visit us on our website: http://martsbags.com/
Text & Bild: MART'S BAGS