From design to delivery, we do towels and textiles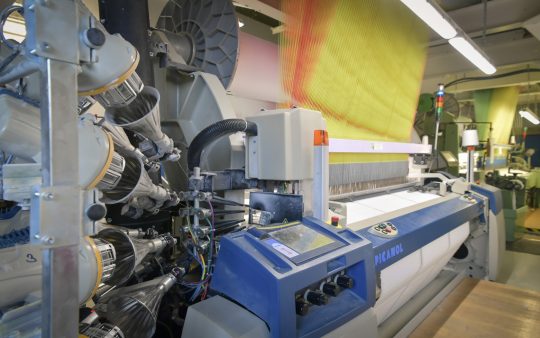 HERKA-Frottier is one of the few remaining textile mills in Europe. Founded in 1927 in Austria's northern most Waldviertel region, the family-owned company's 70 employees manufacture high-quality towels and textile products.
"In order to remain competitive, we decided decades ago to focus on quality and on being nimble and flexible while adhering to sustainable and ecologically sound production standards," says Thomas Pfeiffer, 4th generation CEO.
When today someone orders 1,000 beach towels with special features that need to be delivered in 4 weeks, it is highly likely that the producer is HERKA and the probability is even higher for smaller lots, because very few textile mills worldwide are flexible enough to produce small scale special orders," Pfeiffer notes.
To better streamline the sales and production processes, we collaborate closely with our trade partners," explains Pfeiffer.  "Every new project starts with detailed discussions between the customer and our sales team, followed by professional design proposals. This process gives the client an opportunity for maximal input and a clear idea of what 'his or her' products will look like and ensures high customer satisfaction."
Because it is currently more difficult to train sales personnel on site, Herka is using internet-based "hybrid training and consulting". A high-quality sample collection is sent to the sales representative by mail and expert consultation takes place via video conference.
Text & Picture: HERKA