New duo forming the koziol Benelux team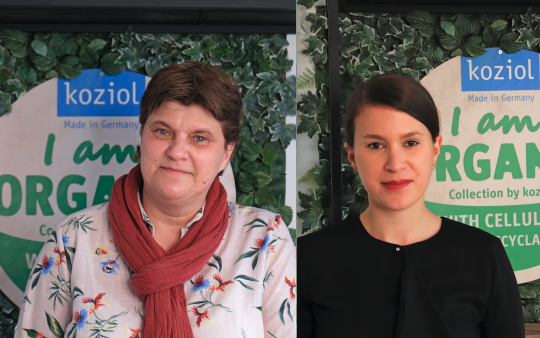 The company koziol »ideas for friends GmbH is boosting its staff again. The design specialist koziol is welcoming two new employees to its incentives team in May. Dominique Versavel and Lena Bohländer are the new duo responsible for the company's distribution partners in the Benelux countries, and will use their expertise to advise and assist them with their creative projects.
Dominique Versavel is an experienced industry expert and will be responsible for management of the key accounts and promotional partners in Belgium, the Netherlands and Luxemburg effective immediately. She has two decades of international sales experience in the promotions sector, 15 years of which she spent as one of the leading promotional product distributors in Belgium. Her last position was Account Manager at Xindao. koziol would like to use her wealth of experience to improve the level of service it provides to active distribution partners and has found "a perfect brand ambassador" in the polyglot sales specialist.
Lena Bohländer has been working in the sales support team since the beginning of May and is the new contact person for professional promotional product industry in the Benelux countries. She recently completed her degree in Business Administration and is bringing valuable experience from her project work for the company Merck to koziol. She will assist Dominique Versavel in the sales office and will be available to koziol's customers for advice and processing orders from now on. www.koziol.de
Photo: Dominique Versavel and Lena Bohländer will look after koziol's distribution partners in the Benelux countries.