Delays in Container Freight Transport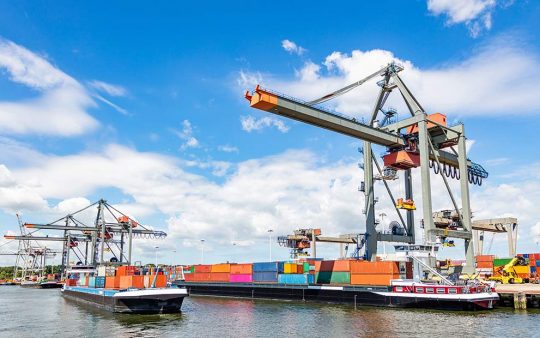 The corona pandemic is not over yet and it is continuing to have a serious impact on the world's economy. The GWW/BGA is currently reporting that the number of registered infections around the Southern Chinese metropolis of Shenzhen is rising again. This is causing considerable dispatching bottlenecks in the ports of Yantian and Shekou as well as Nansha (in neighbouring Guangzhou). This is where many deliveries for promotional product industry are shipped from, which means the industry must anticipate delays in the coming weeks.
Shipping companies such as Hapag-Lloyd or Maersk have already rerouted their ships as they can no longer pull in at the affected ports. Several terminals in the port of Yantian are closed. Container ships have to fall back on neighbouring ports, which are having difficulties coping with the high demand. Containers that are not stored in the closed terminals are not allowed to be moved for at least two weeks. In a press release, Maersk stated that it was expecting a 16-day delay. The effects are also being noticed at Northern European ports like Hamburg and Rotterdam. Maersk had already started diverting ships from the port of Hamburg to the ports of Bremerhaven und Wilhelmshaven a few days before issuing the statement due to the longer dispatching times in Hamburg (in part, due to strikes). This has led to additional costs and different procedures for some companies which are members in our association.
Supply chains have also not recovered from the damage to the Suez Canal and the shipping schedules that were turned upside down as a result of the pandemic. The latest delays will continue to make the situation worse. Companies that are affected should remain in contact with their shipping companies or transport service providers. Maersk has announced that it is working on an emergency action plan as well as taking other measures.