Next Time: How to make Christmas shopping a success in 2021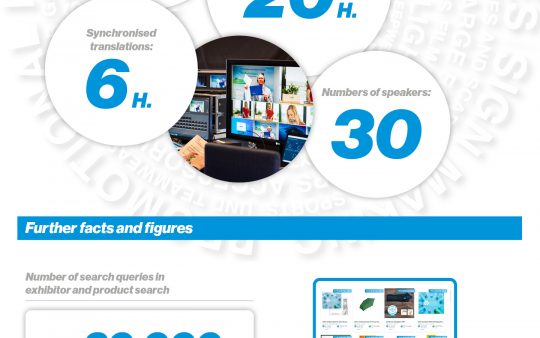 Christmas is already coming: While the "Dos and Don'ts" around the topic of design and product safety determined the programme of the first Digital Friday on 11 June 2021, the next digital event is already in the starting blocks. On 9 July 2021, the promotional products industry will once again meet online. Then the digital stage will belong entirely to the best, newest and trendiest products around the Christmas season as well as tips on how to make the coming Christmas business a success.
Avoid safety risks and save money
Why does product safety already play a role when the design is still in the development phase and how can unnecessary costs be avoided through foresight? Designer Lutz Gathmann answered these and other questions last Friday. His lecture was the prelude to the first Theme Friday, which kicked off the second weekend in June. "It was a successful continuation of our big kick-off in May," recaps Petra Lassahn, Director of PSI.
Best practice: the leasing model for jeans
Bianca Seidel's presentation on sustainable design was also one of the highlights of the live programme. Among other things, Seidel presented a best practice from the textile industry whose concept included a leasing model for jeans. Things also got practical with two workshops. Caroline Zöller, Managing Director of Forteam Kommunikation GmbH, explained the secrets of successful storytelling, while Manuel Potter, Managing Director of Potter Promotion, explained how a successful website design can increase sales success.
All content to rewatch
PSI members who missed the live programme of the previous digital events can conveniently rewatch them in the media library. The on-demand programme can be accessed with just a few clicks via the PSI Product Finder. On the respective Fridays, non-members also have the opportunity to view the topics that have already been broadcast and to browse through over 130,000 creative and innovative promotional products in the PSI Product Finder, which is otherwise only available to members.
What's next?
Six more Digital Fridays will follow – all on the second Friday of each month. Each Friday will be dedicated to a specific topic. For example, sustainable future models for the promotional products industry – also using the example of the Sustainability Awards – will determine the theme of one of the coming Fridays. Likewise, one day each will be dedicated to culinary promotional products and products for the outdoor sector. Another day will be dedicated to the global promotional products industry and the networking of the individual markets. The next Digital Friday will take place on 9 July 2021 under the theme of Christmas business.
The next PSI trade show will take place live at the Düsseldorf exhibition centre from 11 to 13 January.
All the following dates at a glance:
9 July: Tips & Trends for Christmas Business
13 August: Sustainable future models for the promotional products industry
10 September: Culinary promotional product trends
8 October: Bestsellers and newcomers for the outdoor sector
12 November: Promotional products industry globally networked
10 December: Textile and sustainable promotional products trends
11 to 13 January: PSI Trade Show