SPRINTIS launches Italian online shop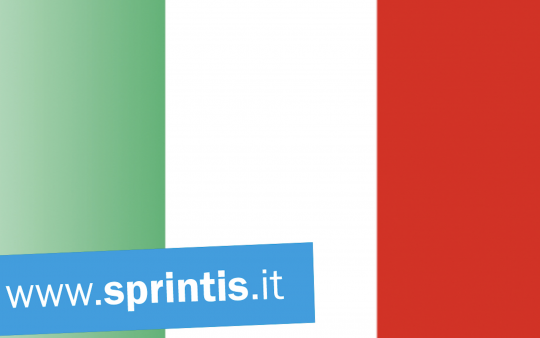 With its new online shop www.sprintis.it, the wholesale company SPRINTIS is now represented in Italy. Italian print shops, bookbinderies and companies with promotional product needs can look forward to a strong and capable partner in the local market. The comprehensive product range is presented online in the national language and customers are supported by an Italian-speaking team. Within a year, SPRINTIS has now launched its third local shop after going online with the French and Spanish shops. A Polish shop is scheduled to go live at the end of 2021. Since the launch of www.sprintis.it, SPRINTIS is now represented across the entire southern European region. Following the go-live of the two online shops in France in May 2020 and in Spain in November 2020, the specialised distribution company now also offers its products on the Italian market. The wholesaler already began to build up international capabilities some years ago. SPRINTIS has several sales offices in the German-speaking region as well as a branch in the Netherlands, which celebrates its fifth year of existence this year.
In addition to the online shops www.sprintis.de (Germany), www.sprintis.nl (Netherlands), www.sprintis.ch (Switzerland) and the English language shop www.sprintis.eu, the company has launched three further online shops in just over a year, namely www.sprintis.fr (France), www.sprintis.es (Spain) and the latest www.sprintis.it.
"Due to the very positive experience with our existing local shops, we are convinced that the Italian online shop will also be quickly well received. With all internationalisation measures, it's important to keep the language barrier low. So, we're well prepared with our Italian-speaking customer service staff in the Team International. We are pleased to now also be active in the Italian market", says Christian Schenk, Managing Director of SPRINTIS Schenk GmbH & Co. KG.