Anniversary trade show in "electrifying" atmosphere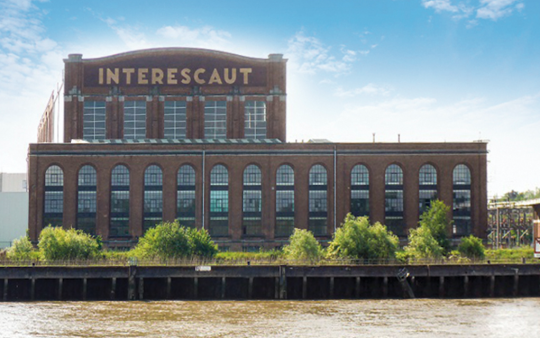 In 2021 the Belgian Association of Promotional Products (BAPP) celebrates its 20th year of existence. As the highpoint of two decades of intensive association work, the representatives launched the "BAPP Networking Gift Show", a trade show with a special atmosphere and – all the more so due to the interruption forced by the pandemic – with a special "feeling".
Of course, the organisers responsible for the "BAPP Networking Gift Show" were also able to secure a suitable location for the milestone birthday: the impressive main hall of the former power plant "Interescaut" in Schelle along the river Scheldt, constructed in 1930, with its atmospheric industrial ambience that's also ideal for trade shows – particularly during times like these. Thus, there was abundant space and light on 26th August for the 82 exhibitors to showcase their product ranges and, together with the approx. 300 registered trade visitors, to directly practice their three-dimensional profession again at long last.
Accordingly, the participating suppliers and promotional product distributors from Belgium, the Netherlands, France and Germany used the opportunity on the day for enthusiastic discussions to give new momentum to their business. The "BAPP Networking Gift Show", which was characterised by many good discussions, new and revived business contacts and a pleasant atmosphere, was concluded with a festive dinner, including the honouring of all former chairpersons of the association who contributed to building the BAPP into a successful national association. (The whole article can be read in the October issue of PSI Journal.) www.bapp.be