Finally, that product feeling again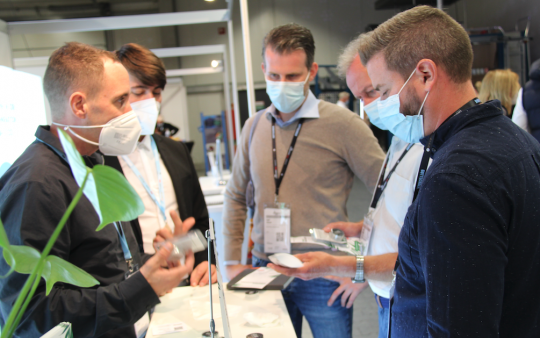 On 24 August, "Die Lieferantentage" provided the opener to a series of "analogue" promotional products trade shows following a prolonged abstinence due to coronavirus. The venue for this "Networking Event for the Promotional Products Industry" as the "Starting Shot for the High Season" was the Hessenhallen in Gießen. With the "Supplier Days" spread over two days, the Dutch event organiser and publisher Het Portaal Media now launched "De Leveranciersdagen", established in Holland for almost 10 years, in Germany for the first time too. 90 international exhibitors presented their novelties, while around 800 visitors had registered.
All participants shared the joy of finally being able to come together again in order to focus on the three-dimensional promotional medium as they interacted directly. Thanks to a concept realised in compliance with the State of Hesse's coronavirus protection guidelines, it was effortlessly possible to guarantee a high safety level and create an environment in which the trade show participants were permitted to concentrate fully on their business.
Probably the most important topic of the immediate future, sustainability, was the central theme of the presentations at the "Lieferantentage". Appropriately, Michael Freter, until recently PSI managing director and now a professional contractor, spoke on the necessity of a robust sustainability policy for companies in the promotional products industry.
And at the end of the first trade show day, over relaxing outdoor drinks accompanied by professional DJ sounds, even some of that equally long-missed "party feeling" arose – naturally within the scope of the prevailing protective measures. (The whole article can be read in the October issue of PSI Journal.)